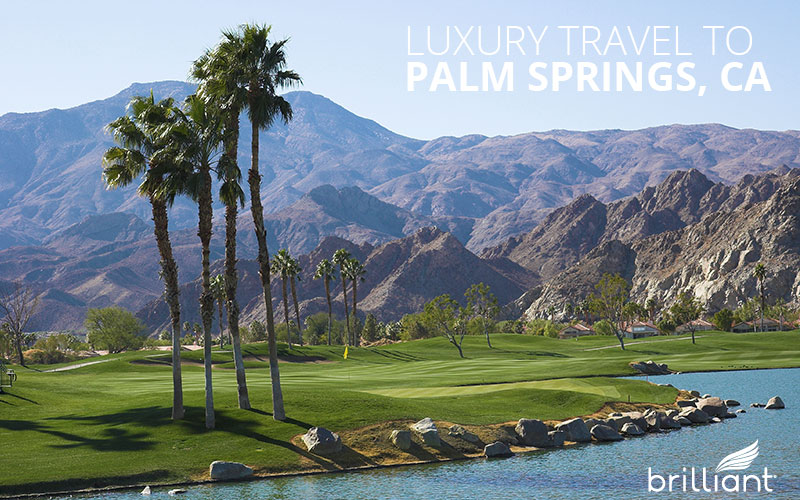 Ah, Palm Springs, that lovely desert oasis, land of gorgeous winter weather, stunning mountain views, golf courses, swimming pools and of course, Hollywood celebrities. It's a great getaway from Los Angeles, roughly a two hour drive and a whole mindset away from the big city.
We have many clients that like to travel back and forth from these destinations. And of course we also deal with many prospective clients asking us about the cost of limo and luxury van service between Palm Springs and L.A.
Limo and Van Service Prices Between LA and Palm Springs
There are many different ways you could accomplish this trip and so there isn't just a simple one part answer. But before I give you an idea of what this trip might cost, I'd thought I could review a few basic concepts about limousine pricing so you'll know what you're getting into.
Hourly Pricing and Travel Time Charges
One of the first concepts to grasp is that limousine service is provided on an hourly basis. Some companies may offer you convenient, flat transfer rates or even a day or weekly rate, but these are in actuality an average of what the expected hourly rate for a specific route would be. If your hourly use exceeds what has been set forth for a 'typical' or defined transfer route or daily schedule, you will end up being billed for those extra hours anyway. So in essence, all limo rates are hourly.
Another important concept to grasp is that of garage to garage billing. This means that for your upcoming reservation, the clock starts as soon as the limo leaves the garage and it doesn't stop until the vehicle returns or your reservation is closed out. For clients who just want a one-way transfer to Palm Springs, they may be surprised to learn that they will be charged the four plus hours it takes the vehicle to do the run and return home, and not just the two hours you spent in the car.
The reason for this is that limousine are not taxis. Limousine charter service doesn't allow for picking up passengers off the street. Each trip has to be pre-arranged, prepared for and then at then end, limos need to be cleaned and restocked, and often drivers are switched out. So if you take a limousine 2 hours out of its operating area, it can't accept a new job until it returns to its base, which is why you're paying for that travel time.
Other factors that will determine your price are the size and class of the vehicle you choose as well as the number of passengers. Limo companies don't charge per head, but the larger the vehicle and the more seats it has the higher hourly rate it will command.
The Average Rental Rates of Different Vehicle Classes
On the low cost end would be your basic black car service, often delivered in a Lincoln Town Car. These are comfortable vehicles, but they don't offer extra space or special luxury features. They are priced accordingly, starting normally around $55 per hour all the way to $80 per hour. A fancier class of vehicle in this category would be a European luxury import, like a Mercedes or Audi sedan. They typically cost $75-$90 per hour.
If you need more seats, your next option would be to go with an SUV, like a Cadillac Escalade or Lincoln Navigator. They have room for 6 and plenty of luggage. Costs here range from $70-$90 per hour. If you have up to 15 people, then you may have to settle on a standard passenger van for around $75 per hour. Nothing fancy there, but good basic transportation.
For the Luxury Traveler
Also in the same size segment would be your traditional stretch limo. A typical stretch can fit 4-8 people. Since there are so many custom limos out there, prices vary based on equipment and age. Look for pricing in the $70-$120 per hour range.
For the high end client, there are further options. The premium limo category features specialty and exotic vehicles like a Rolls, Bentley or Maybach long wheelbase sedan. Also in this segment are pimped out luxury vans with tons of special features. This could be a great option if you're a small group less than 9 people. Vans offer more usable space than even the long stretches. Prices in the category start in the $150 per hour and can go to $300. At these prices, your clientele is more likely to be upper management, VIPs and celebrities, and not your high school students going to prom.
Premium Luxury Van Service
For those accustomed to very best, Brilliant Transportation has a wonderful option available to take you to Palm Springs. The Brilliant Van is our custom luxury creation, a private jet on wheels built on the outstanding Mercedes Benz Sprinter platform. A sleek, modern and black exterior will whisk you down the highway while you luxuriate in a sumptuous cocoon of leather, wood and tinted picture windows.
The vans offer 6'3" headroom as well as room to walk around while underway. Satellite TV, radio, conferencing phones, WiFi and foldaway desks and a bar come standard with the van. You can use it as mobile office or a mobile entertainment lounge while you are taking your trip.
Brilliant's transfer rate to Palm Springs in the luxury 7-passenger van is $1,100. It is a premium price to be sure and we understand it won't work for most travelers, but for those who can afford the best and expect to have it, we are here to fulfill your desires and allow you the best ground transportation available!
Contact us at 1-800-543-1001 to arrange your next trip to Palm Springs.