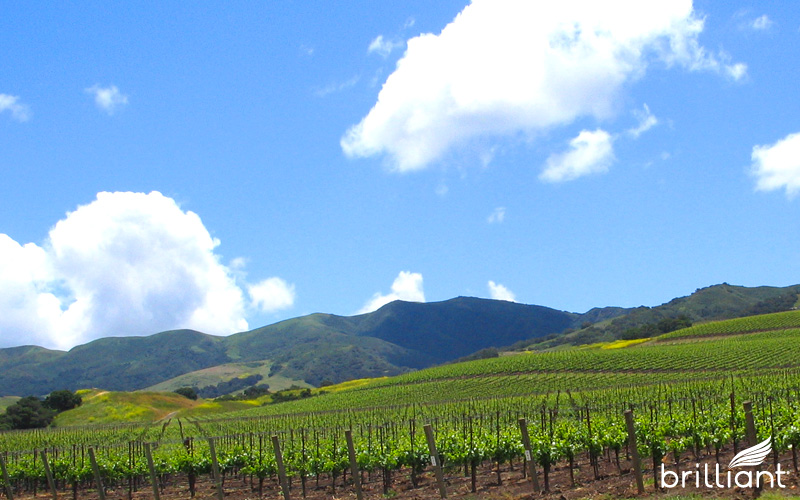 If you're interested in a terrific day trip from Los Angeles, a popular option is to do a one-day tour of the wineries of Santa Barbara County. Only a 90 minute drive from the smoggy and congested freeways of Los Angeles, a trip north up the coast will open up the beautiful and scenic wonderland of the Central Coast to refresh the minds and senses of wearied urban denizens; looking for an escape from the urban jungle.
Santa Barbara County has many rural charms to offer. You'll want to experience the meandering country by-ways, world class agriculture and ranches. You don't want to miss the excellent food and wine, stunning views and access to the beaches, coastline and rugged mountain topography of the Central Coast.
In the last 25 years, Santa Barbara County has experienced an explosion of winemaking talent and production. It's now alongside some of the most famous and elite wine growing regions of the world. There are literarily dozens of wineries to visit, in Santa Barbara proper and in the fertile Santa Ynez Valley, tucked away behind the coastal mountain range like a hidden Shangri-La.
Once you've selected the right vehicle for your group, sit back and relax as our friendly and knowledgeable chauffeur service drives you up the coast to experience the delights of Santa Barbara and the Santa Ynez Valley.
You have the option of doing a self-guided tour of the wineries. You can pick and choose among your personal favorite winemakers or serendipitously discover new brands and varietals. Another option is to opt for a guided tour with an expert local guide giving you a behind-the-scenes look at the robust epicurean scene.
(Brilliant can arrange for a wine tour guide to be included in your luxury transportation charter an extra fee.)
Perhaps one day isn't enough to satisfy your curiosity. Unlike many other limousine companies, we can arrange an overnight or multi-day trip with your Brilliant chauffeur so you have more time to explore the nooks and crannies of this scenic paradise at your leisure.
For overnight stays, there are terrific accommodations to choose from in Santa Barbara. We highly recommend the five star, Four Seasons Biltmore in Montecito, with its lovely private bungalows, verdant landscaping and beachfront location. Another great choice is the secluded San Ysidro Ranch, nestled up against the foothills, where JFK spent his honeymoon with Jackie.
Santa Barbara has many outstanding wineries, including the best-known Santa Barbara Winery right downtown. This winery helped usher in the modern era of winemaking in the county when they opened their doors in 1962. The tradition of winemaking in this area actually dates back to 1782, when Father Junipero Serra, who founded nine missions in California, brought the first cuttings to the area.
The Best Wine Tour Experience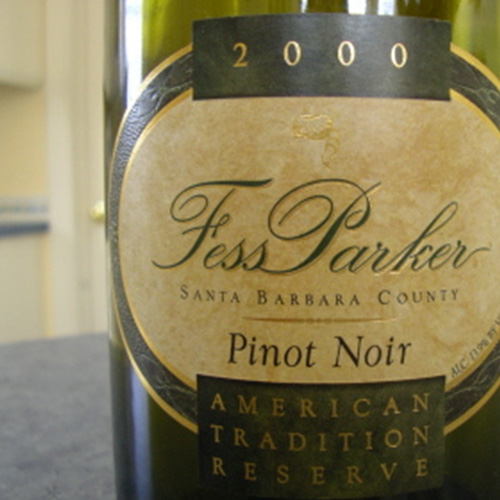 To my mind, the best experience is to take the winding Highway 154 with its spectacular views up and down the coast; over the gorgeous San Marcos Pass over 2,000 ft, to the Santa Ynez Valley where most of the vineyards are located. The valley got a big Hollywood boost of fame in 2004 when the acclaimed film Sideways featured many of its locales in its production, such as the Fess Parker Winery and the Hitching Post restaurant.
One of the effects of the film was an explosion in popularity of Pinot Noir wines, which are well represented among Santa Barbara wines and are considered by experts to be among the best in the world. Another strong local varietal contending for tops honors is the Syrah grape; and the Cabernet Sauvignon is also considered excellent from this area.
Some of the most established wineries in the area, and great places to visit are the Firestone Winery, the Fess Parker Winery, Zaca Mesa, Sanford, Kalyra Winery and Sunstone just to name a few. Each of these locations offer wine tasting rooms, private tours, and are open most days of the year.
These are also great locations to enjoy a picnic lunch in or near your Brilliant Van. In addition, there are many outstanding restaurants where you can enjoy a gourmet lunch or dinner; located in the nearby towns of Santa Ynez, Los Olivos, Solvang and Buellton.
For those who get a bit tired of the wine trail (but who would?) the Santa Ynez Valley is also famous for its horse ranches. Some of the best breeders in the country raise Arabian stallions here and they can be seen munching away on the lush grass on the numerous ranches that dot the valley floor.
All in all, it would be hard to come up with a more perfect choice than going to Santa Barbara for a lovely day trip in a Brilliant Van when you are visiting Southern California. There is an abundance of wonderful natural sites, wineries, restaurants and museums to enjoy.
For the real dedicated wine and travel connoisseurs, there are other nearby wine-growing areas that would be great for an extended regional tour, such as San Luis Obispo/Paso Robles, Ojai. To the southeast of L.A. There is also Temecula. All the places can be reached within a couple hours of the most pleasant and comfortable luxury traveling in a Brilliant Van.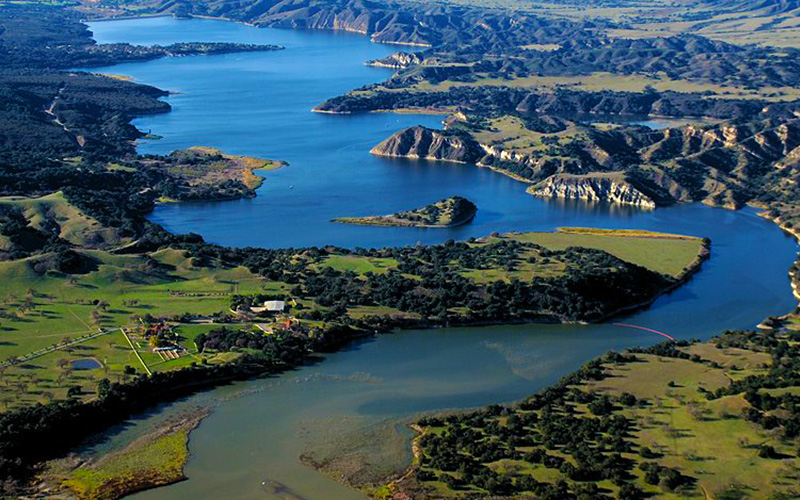 Brilliant Wine Tour Options
A Brilliant guest embarking on a wine-tour has several options to choose from in terms of transportation. Our flagship, the Brilliant Van, a 7-passenger Mercedes Sprinter outfitted like a corporate jet. For larger groups, you can choose the 14 passenger Sprinter. There are also options for a 28 passenger or 36 passenger luxury minibuses if you really want to get the party started.
So when dreaming up your next vacation in our part of the world, think brilliantly, and give Brilliant Transportation a call. We are standing by to make your dreams come true!