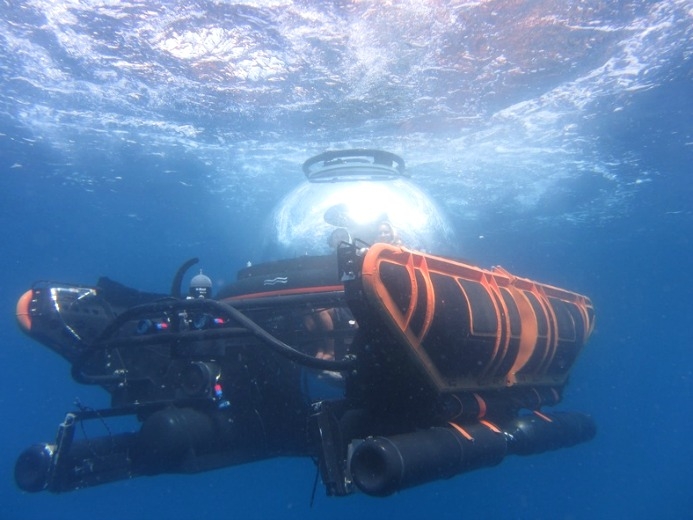 U-Boat Worx introduces the C-Explorer 5, a personal submarine set to redefine the underwater exploration experience. The new model seats up to five people, and features cushy land-creature comforts like soft leather couches, climate-control AC and, for those of you keen on bringing your own atmosphere to the deep, optional iPod dock and Bose audio system. Its also outfitted with expected sub touches like sonar and a remote-controlled manipulator arm.
Performance capabilities are no slouch either -- U-Boat Worx promises a vessel uniquely silent, stable and streamlined. Its acrylic hulk allows for 360-degree viewing with zero blind spots. A single charge of the lithium-ion battery affords 16 hours of uninterrupted exploration at up to 300 meter depths.
The Dutch manufacturers are calling it "the world's first subsea limousine," and we concur -- take a look!