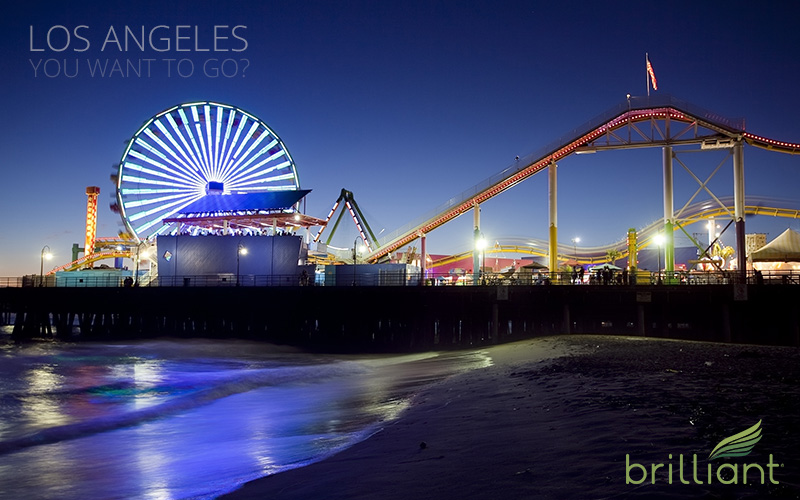 If you're searching for limo service in Los Angeles, you'll want to know about the price. Most limo companies, including us, charge an hourly rate for our charters. There's a lot of things that will impact the cost of a limo per hour in Los Angeles, though.
We have clients inquiring about the price of our limo service in LA all the time. We would love to provide you with limo service but we realize our premium pricing might not be the best fit for your needs.
The cost of a limo per hour in Orange County depends on a lot of things. You may be looking for a quick shuttle from lax to your hotel, or you could be looking at booking a limo all day. Naturally, the cost of those trips will vary.
We've found the main issues that impact the hourly cost of limo service in Los Angeles can be narrowed down to three categories. This article will take a look at those three categories and explain what you can expect to pay for a limo in Los Angeles.
Orange County Limo Service Pricing
Choosing the right limo isn't all about the price tag. Going with the cheapest service doesn't mean you'll have a good experience. The level of service for the cheapest limo may be below your standards or desires. However, paying more doesn't always translate into better service.
No matter the hourly charge, your final decision on which limo service to charter with in LA should be on how well they fit your needs for each individual trip. We recommend you contact at least three companies to compare pricing, customer service, and vehicle availability.
Vehicle Age & Quality Affect Price
The first thing that will influence the cost of a limo in Los Angeles is the quality or age of the fleet. It's along the lines of the old adage, "you get what you pay for."
Chartering a Mercedes limo would logically cost more than a GMC or Cadillac. The higher quality vehicle, the higher hourly rate you'll pay for a limo.
The second influence in limo price is the age of the vehicle. Some companies keep newer fleets while others, usually the budget limo services, keep their vehicles running for as long as they're serviceable.
To that end, getting a newer Cadillac limo may be a nice ride than an older Jaguar limo that's been driven into the ground for years. Most limo companies will keep their vehicles cleaned and maintained so a nice ride doesn't have to be brand new.
The best rule of thumb is to always ask if you want to know. If a limo company is reluctant to share their information with you, don't book with them. Go with the limousine company that has nothing to hide from their clients. Transparency in the limo business should be the standard, but it's not always the case.
Hourly Minimums vs. Shuttle Costs
If you're looking for a straight hourly rate, a lot of limo companies, us included, require a minimum booking. Maintaining a limo is much more difficult than a taxicab or black car service sedan. There's a lot of things that have to be done to them between each trip to make sure they're in perfect condition for the next client.
At Brilliant, we fully detail and inspect each vehicle after each and every use. This makes our hourly cost higher, but our clients love the fact they're guaranteed a clean vehicle every time.
Naturally, to commit to this type of service, sending a vehicle out for a 20 minute ride wouldn't be a good business decision. We would quickly spend too much money on cleaning vehicles and the quality of each trip would diminish.
The way we combat that is to have an hourly minimum, with us is usually 3 hours, depending on the vehicle. This way we know each and every trip will be worth a full detail and inspection of each vehicle between trips.
For clients looking for quick point-to-point transfers, from LAX to a meeting, or from the hotel to the airport, we're usually not the best fit for that type of trip. Now, we do have clients that use us for that, but they still have to pay the hourly minimum to protect our quality of service.
Most limo companies operate in a similar fashion, some with longer minimums, some with shorter. However, if you're just up for one of those quick trips from one place to the next, using a black car service is probably what you're looking for if you don't want an hourly minimum.
Quality of Service
This is where we get most of our clients. Yes, our vehicles are really nice and spacious but the actual transportation is only a fraction of what we provide for our clients. Our chauffeurs aren't mere drivers, they are mobile butlers. Our vehicles are mere Sprinter vans, their mobile living rooms and offices. Our premium price tag is a reflection of the upscale, high-end service we provide.
We're not a perfect fit for most of the people who contact us, as we are absolutely premium in every sense of the word. But that doesn't mean going with another provider is a bad decision.
If you're just looking for a fun time with a limo in LA that won't be too expensive, our service is not going to fit your needs. There's a lot of other options out there though, with cheaper pricing that will be able to provide excellent service to fit your needs.
In the end, you are the one that decides which limo service you'll choose in Los Angeles. You'll decide on the cost, the quality of service they can provide, and the type of vehicle that you want to ride in.
If you choose to go Brilliant, we're upfront about our pricing, and you can submit a quick custom quote request here. We have a 3-hour minimum on our Sprinter Van fleet, and a 5 hour minimum on our luxury minibus fleet. You can expect to pay anywhere between $120-$300 per hour with us, depending on which vehicle you choose.
For companies offering stretch limo service, you're probably going to pay somewhere between $80 to $250 per hour, depending again on the quality and level of service they provide.
Make sure to ask pointed questions when you contact them, and go with the company that best meets your needs for each trip.