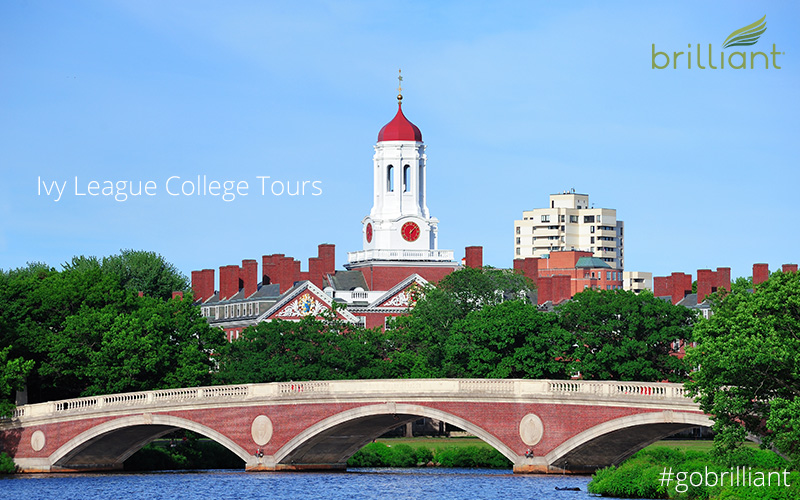 For those looking forward to graduation and enrolling in a prestigious Ivy League college, you don't want to simply pick one. We have a lot of clients book one our Brilliant Vans to take on a multi-day trip to tour all the ivy league colleges in one trip.
The college experience differs from one school to the next. It's a good idea to tour each campus and get a feel for each university before choosing which one to attend. This way you can find the one that fits your personality and long-term goals the best.
If you're looking to go on an Ivy League college tour, you need to consider the costs and which transportation options are available to you and your family. While we do this kind of trip often, we're not the best solution for each and ever client we speak to.
Our limo service is high-end, with premium level service. If your travel budget is an issue for you, there are other companies that offer college tours that will be a better match for your needs, and we understand that.
To that end, we've written this article to help you make the right choice, no matter what transportation you choose to take on your college tour. The ultimate goal is to hit each campus and get a feel for the college of your choice. The mode of travel to get you there is secondary in importance, but you can have any kind of trip experience you want.
Ivy League College Tour Cost Comparison
These following options will help you decide on what kind of transportation to choose to have the best Ivy League College tour this summer.
Driving Yourself on an Ivy League College Tour
A lot of people choose this option, either in their own vehicle or in a rented car. The nice side of going this route is the ability to quickly jump in and drive wherever you want to go without worrying about a driver and limo. So if you're the independent type, driving yourself may be the perfect option.
The downsides of driving yourself is the time involved behind the wheel. There's a lot of miles you'll be driving between each of the colleges you decide to tour, and the more the better.
If the weather is bad, rainy, or if you have your family traveling with you, driving yourself can get old. So only choose this option if you know for sure you want to be the one behind the wheel.
The Price of a Group Ivy League College Tour
This is an option to consider if you're going on the tour by yourself or your family can't make the trip. Hop on board with GoCampusing which has plenty of pre-planned trips, and also offers custom-built college tours.
If you've got a few friends that are planning on doing an Ivy League College Tour as well, this may be a great and fun option. You can all take the tour together and have an awesome time doing it.
The price for joining a pre-planned college tour usually runs around $500 to $700, depending on which tour you choose. For an Ivy League tour, you're probably going to schedule a custom tour, which are priced depending on your stops.
Taking a Luxury Motorcoach College Tour
ABCLimo provides two different college tours, one to the Ivy League Schools of Howard University, Hampton University, Virginia State University, Norfolk State, Spellman College, Morehouse and Clark-Atlanta University.
They don't advertise their prices but they are more than likely a budget-conscious solution. Their tours fill up fast so if you're considering joining their Ivy League college tour, you should contact them as soon as possible.
Brilliant's Ivy League College Tour
At Brilliant, we serve a lot of clients who want to take an Ivy League College Tour in our premium luxury Sprinter Vans. There's plenty of room for the whole family in either our Brilliant Van or Executive van, and the ride is comfortable and the entertainment and connectivity technology make the rides productive and enjoyable.
If your travel budget is an issue, we're not going to be the best option for an Ivy League College Tour as it takes multiple days and our pricing is at a premium. Our clients come to us when they want the highest-level experience and the safest ride.
Most of our clients hit the following schools on their Ivy League College Tour:
Brown University
Columbia University
Cornell University
Dartmouth University
Harvard University
Princeton University
University of Pennsylvania
Yale University
If you would like to get a quote for an Ivy League College Tour with Brilliant, we will be able to send you the price of your college tour.
However, we understand we're not the best fit for everyone looking to go on a college tour of the Ivy League Universities. If we're not a great fit for you, and even if you're considering using Brilliant, we recommend comparing the costs and service of multiple transportation companies.
Weigh your options and the pros and cons of those options. Then, pick the best solution for your unique travel plans. Remember, the number one priority is having a peaceful and productive trip to choose a college you'll spend years attending.
Don't allow a bad transportation experience ruin this special time in your life. Go with a company that makes you feel at ease so you can enjoy yourself and choose the best college for you.