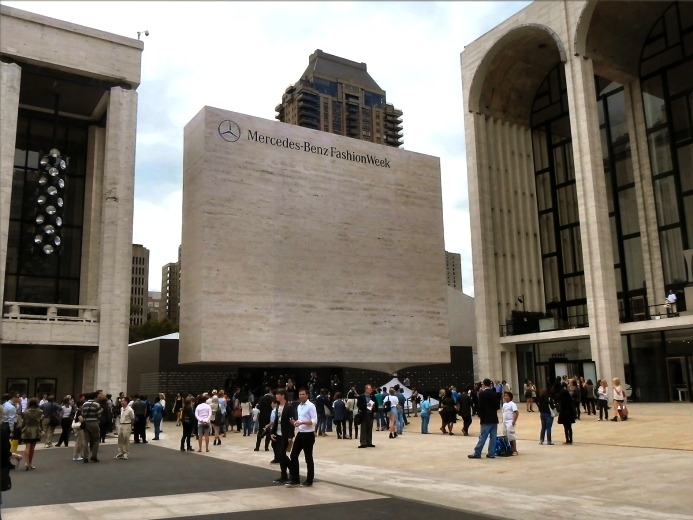 NYC's Fashion Week is afoot, and with the certainty of snowfall in the city, everyone's thinking about how to get to and from Lincoln Center without landing a Louboutin in a surprise slush pile.
Door-to-door chauffeured Sprinter service means the weather won't put a damper on your days, and if you need to hit up an off-site show in the middle of the day -- we're already there to keep you on-schedule. And who doesn't want to avoid the mad rush between shows? Why not stay warm and pampered in your own personal luxury box during downtime. There's ample room to eat, drink, and cozy up in soft leather captain's chairs. Make sure you don't miss a beat and take advantage of wireless internet and iPhone / iPad chargers. Or, if you'd rather tune out between collections, catch some zzz's or some DirecTV on dual 32" HDTV screens... (It's a très stylish way to roll up, too!)
Brilliant Transportation is no stranger to fashion events in the city -- designer Anne Bowen took advantage of luxury event transportation for her Fall 2010 runway show, using a fleet of Brilliant's customized Mercedes Benz Sprinter vans to shuttle models and guests between venues.