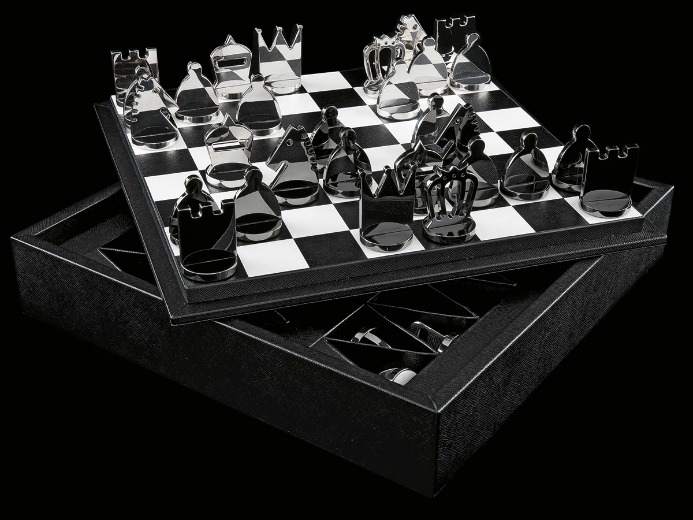 In a move that challenges "playing with screens," good old fashioned games are making a comeback. And lucky for the discerning player, old-school classics are also getting handsomely chic and authentically "throwback" makeovers.

For those of you shopping for the strategically inclined this season, check out Prada's opulent take on chess (above) and stately backgammon and gaming boards (below), both constructed with Saffiano leather.

Treat the Words With Friends fans in your life to a more traditional, face-to-face go at competitive language -- Restoration Hardware's got just the thing. Their Vintage Giant Deluxe Scrabble® set (below) is a super crafted, wood-framed Lazy-Susan board featuring extra large, embossed wood letter tiles and sleek metal tile racks. And it doesn't stop there -- check out RH's full range of vintage games, including their super stylish hand-crafted London Pub Dominoes double-six set (below).

The one thing they all have in common? Face time is guaranteed.