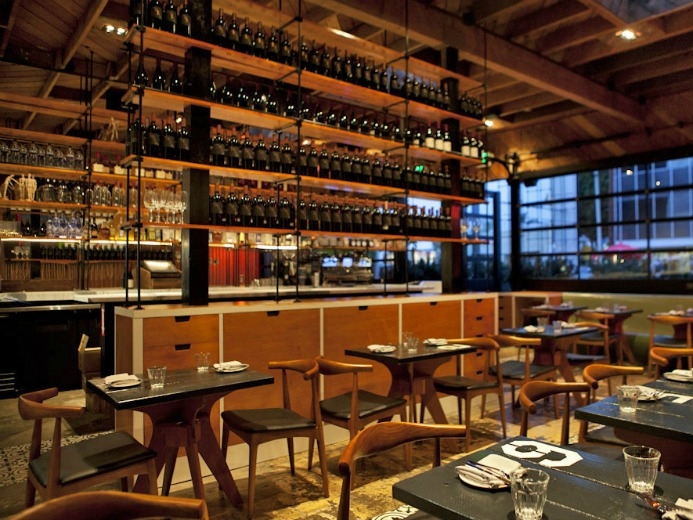 Nick Mathers recently introduced Goldie's to the ever-growing range of 3rd Street restaurants in Los Angeles, and the grilled baby leeks are already earning an outstanding word-of-mouth reputation!
As with Mathers first L.A. venture, Eveleigh, Goldie's is all about sustainable ingredients, handcrafted menu selections, and primitive farm-to-table practices (without the showy fuss). Chef Thomas Lin once manned the menus at Sydney's Duke Bistro (another Mathers spot), so expect top-notch fare from the wood and coal-fired grill as the Goldie's menu continutes to unfold.
Other givens? Wine (a vast naturally-made selection) and cocktails, confit chicken salad and kale, and a warm and woody atmosphere so inviting, you'll forget that you need to wait a bit longer for the dinner menu to launch. Until then, try a Bircher Muesli for breakfast (Lin makes his own yogurt!), and snag a seat outside near the vertical garden.