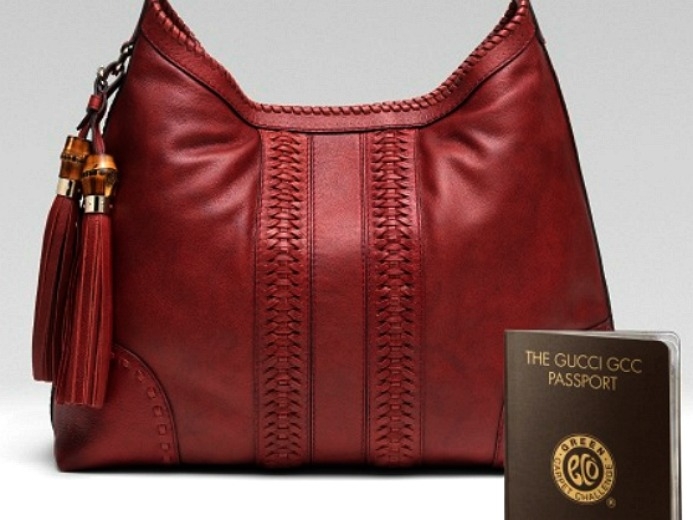 Gucci's famous Jackie, Hobo, and Tote styles have been given the ultimate eco-redo -- an forest-friendly approach, with a passport to prove its journey.
Joining forces with Paris fashion week, the National Wildlife Federation and ethical giants The Green Carpet Challenge, Gucci has re-crafted three of their top styles from cattle raised on Rainforest Alliance-certified ranches (that means no natural landscape ruination to us), ensuring the fair treatment of both animal and land behind the wares. Each iconic re-style comes with a passport detailing the life of the very cow behind your piece, from its birth to your shoulder.
To continue their support for anti-deforestation work, Gucci is also donating $65,000 to the National Wildlife Federation.