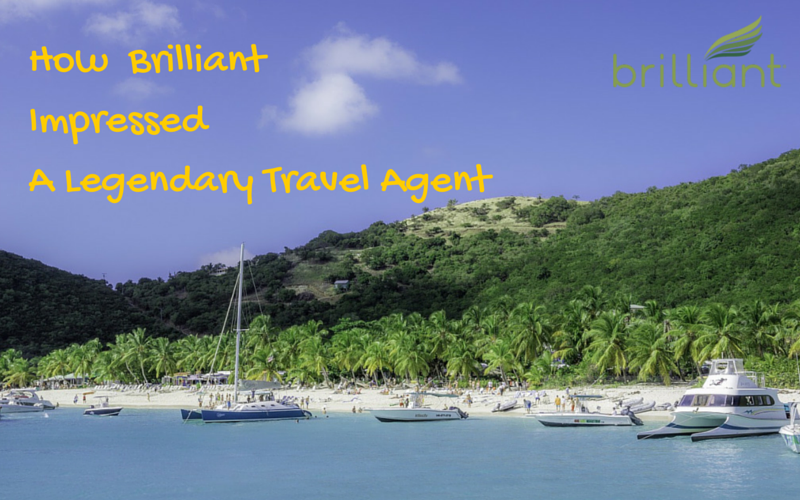 I had a very interesting conversation with a legendary travel agent earlier this week. Few travel agents have "Members" instead of clients and even fewer charge initial admission fees of $100,000. So, as you might imagine, this person who was as nice and professional as you can imagine, wasn't particularly impressed by yet another "chauffeured limousine service." She also wasn't particularly moved by the fact that our fleet was unique and focused primarily on small group moves (and large corporate events and weddings) using luxury Mercedes Sprinter Vans.
How I Impressed a Legendary Travel Agent
I explained our services, our target audience, our current locations including NYC, the Hamptons, Miami, and Los Angeles but I wasn't making much of an impression.
I imagine this individual is a high target on many travel services lists like hotels, air, and other travel related sales campaigns. She went on to advise how she has ground transportation vendors she can reach 24 x 7 (like us), requires knowledgeable and hospitable chauffeurs (like ours), and is concerned about insurance liability and companies that farm out a lot of their work to affiliates.
The last couple of sentences were especially relevant as most buyers of luxury ground transportation focus on the obvious (price and service) and are unaware of liabilities or simply ignore them. Our insurance coverage ranges from $1.5 million to $5.0 million depending on vehicle size which satisfied her concerns.
At this point, the conversation was very cordial and the introduction was made with promises of follow up materials via mail and email, but I felt that relationship wasn't cemented. I decided to tell a few stories to illustrate what we do that others do not.
Stories of Brilliant Service
I started by giving her real-life examples of a trip in progress as well as the what and why we were selected. "We have one van right now charted by a Titan of finance," I said. "He is playing golf in the Hamptons and needs to bring his family safely out to meet him."
"He's arranged for a Brilliant Van to play his kids' iPad with their movie selection and select organic gala apples, organic string cheese, along with a particular brand of pretzels…" I couldn't finish because she interrupted me. She asked "on board catering?" To which I replied "Yes of course! Completely unique and custom-ordered by the client, meticulously sourced and followed to the standards our clients expect."
A Limo Company With On Board Catering?
Now, this was interesting to her! Clearly one of the most knowledgeable and successful travel agents in the world had not heard this before. 
I continued, "We have another client who lives in Greenwich, CT and travels routinely to MA." He used to charter private jets for the trip until he learned about Brilliant. Now, we pick him up at his doorstep at 6:00am with a Venti Starbucks coffee, a 0% Chobani fat-free Black Cherry yogurt. The client enjoys watching live CNBC television and using his phone; working the entire time productively utilizing our custom Mercedes Sprinter Van as his mobile office.
When he arrives in MA, he attends his meetings as we standby. It doesn't matter how long the meeting goes; we are ready when he is ready.
While he is at his meeting, our chauffeur goes and purchases him his return trip catering: a whole wheat turkey wrap, diet coke, smoked saltless almonds, etc.
He has found this trip to be so much more comfortable, convenient, and productive he has stopped flying this route entirely and relies on our services instead.
Needless to say, after these real life examples, our mutual interest and desire to work together and build our relationship is far stronger. If you too have similar demands or clientele, or merely seek a brilliant way to travel, we would love to make your acquaintance!
Subscribe to the DMC
Blog Today!