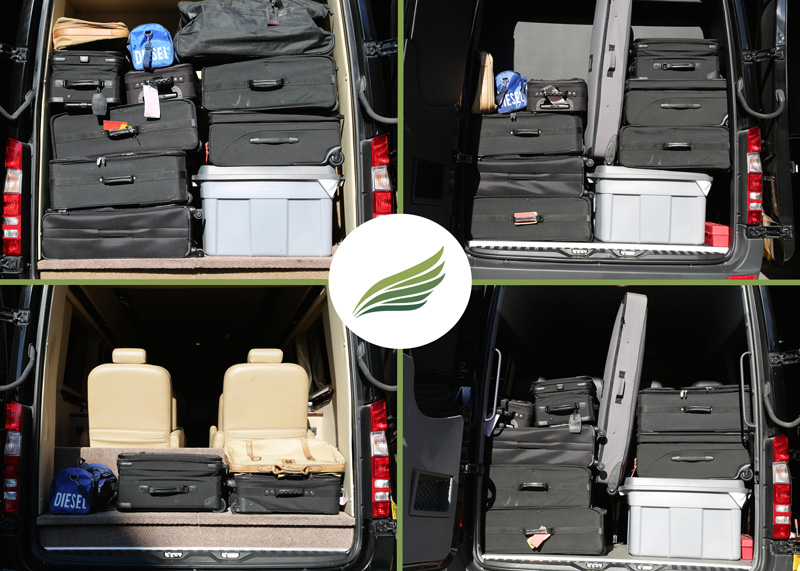 A few weeks ago one of my colleagues, Melissa Groneveldt noted that the first thing prospective clients ask on the phone is if their luggage will fit in our vans. She thought it would be helpful to provide everyone with a video to visually show the difference between each of the trunk capacities - great idea!
So we spent one afternoon filming our Regional Director of Business Operations, Alex Naderi while he demonstrated the trunk capacities of our different Sprinter Van configurations. The result will definitely serve as an aid in your buying process. If you have any other questions about the rest of our vehicles, you can download our free vehicle guide or simply call one of our reservation specialists now.
Luggage Capacity Video
---
Brilliant Sprinter Vans
---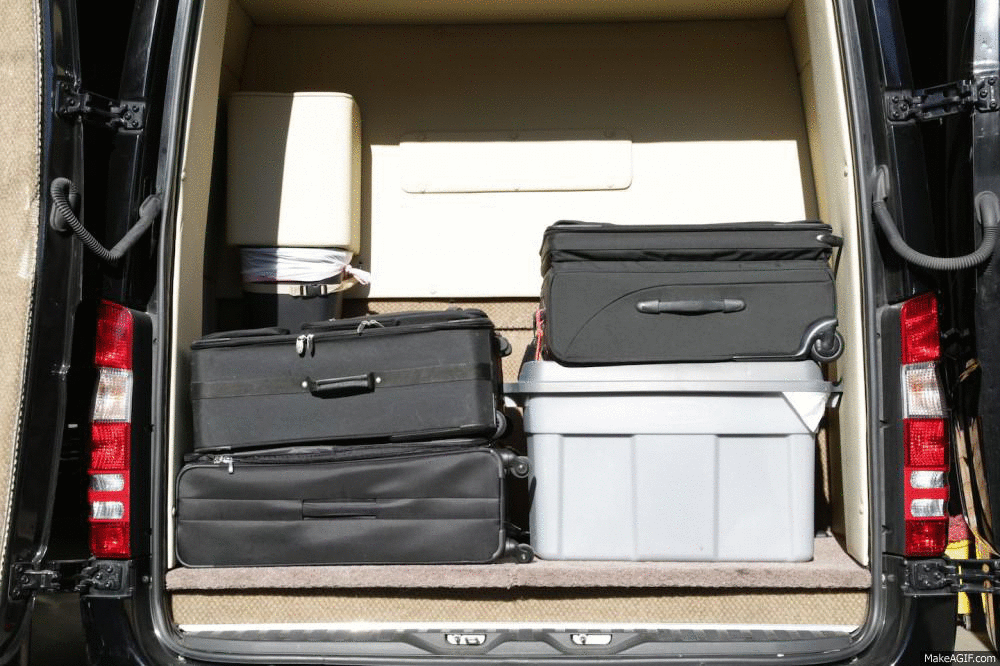 This is our flagship Mercedes Sprinter limousine and what clients consider, a mobile living room. As such, you can consider the trunk your personal closet for the trip. Clients love using this van as an alternative to flying long distance because of the comfortability and to avoid the hassle of airport security.
Luggage Capacity: 20-25 average suitcases
Seats up to 7 passengers
Suggested Uses:
Entertaining clients




Family travel

Weddings

Events

Normal and long distance travel
---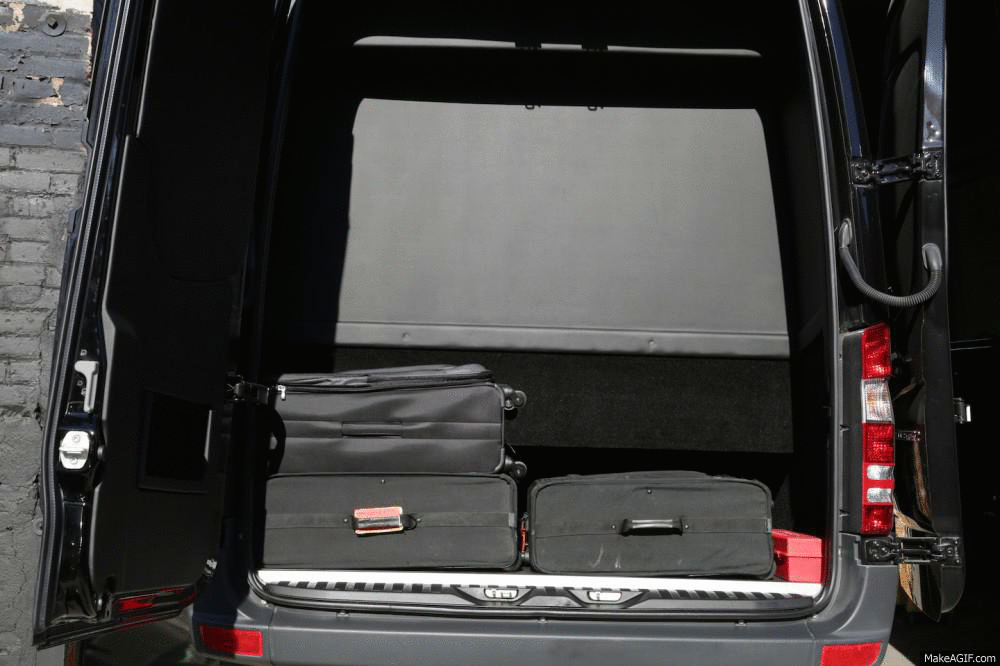 When our clients travel in a large group - this is their go-to Mercedes Sprinter Limousine. The ample trunk space allows you to travel with anything from large suitcases to ski/snowboard equipment. As such, one of our most popular routes with this van is from NYC to Stratton Mountain.
Luggage Capacity: 15-20 average suitcases
Seats up to 13 passengers
Suggested Uses:
Family Travel

Long and normal distance travel

Corporate Travel

Entertaining clients

Weddings

Events
---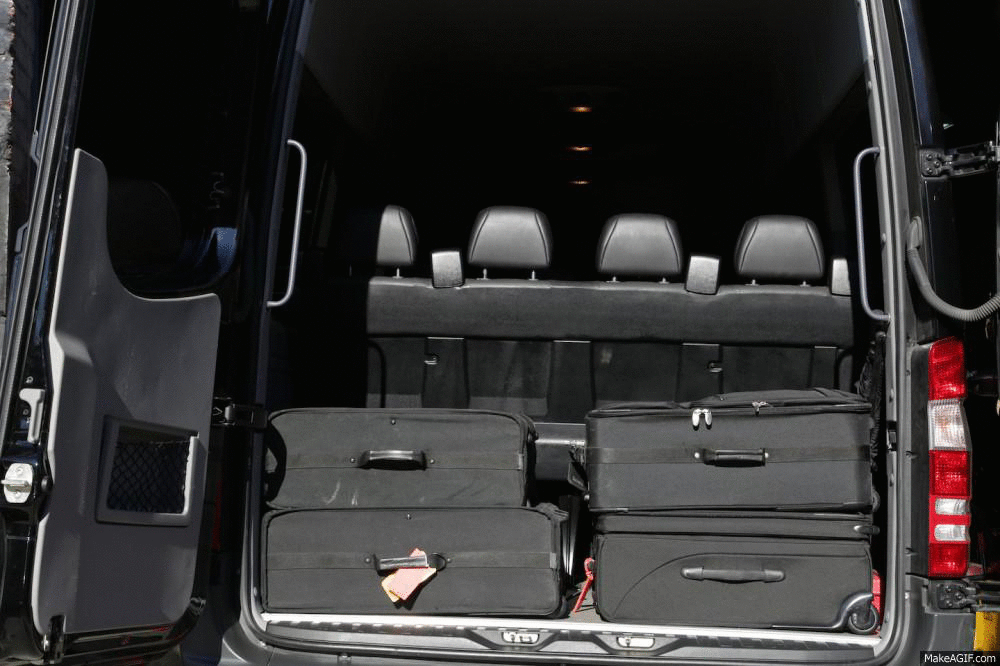 While this is the most basic Sprinter configuration we offer, it provides a great way for a large group to travel comfortably, and arrive in style. It also allows the most luggage space. However, there is no partition in the back so you will see your luggage while inside the vehicle.
Luggage Capacity: 25-30 average suitcases
Seats up to 14 passengers
Suggested Uses:
Weddings
Events
Shuttle
Short distance travel
Van Service NYC, LA, DC, and Boston
---
Created so each passenger can have their own individual captain's chair, the Executive Van is a premium way to travel long distances. One client traveled in this van from NYC to LA while shooting a commercial showcasing their new cell phone's ultra long battery life.
With that being said, this Sprinter configuration offers the least amount of luggage space in our current fleet. Clients still choose to travel in this van for it's immense comfortability and usually have us arrange a cargo van if need be. It
Luggage Capacity: 1-4 average suitcases
Seats up to 9 passengers
Suggested Uses:
Mobile office

Weddings

Events

Family Travel

Normal and long distance travel
---
Wondering how much luggage fits in our minibuses?

Learn more about our luxury minibus configurations by downloading our free vehicle guide below.