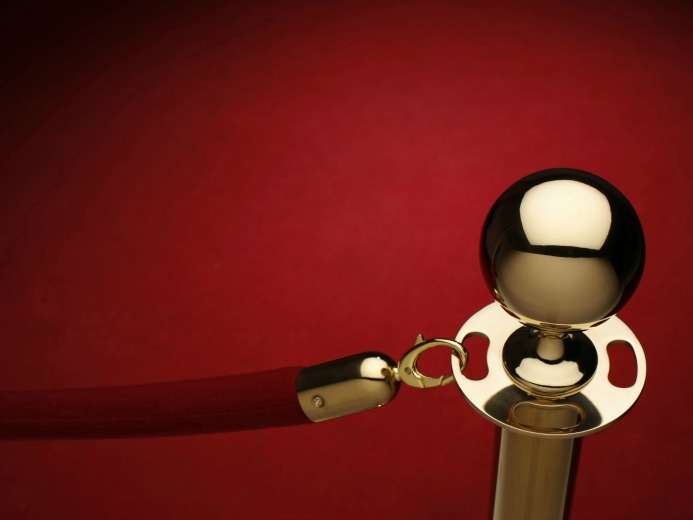 It's the day after The Golden Globes and award season is in the air! Following last night's wins, Hollywood and film aficionados alike are gearing up for the main event -- The 85th Academy Awards. Just as (in)famous as the ceremony itself? The Oscar party.
From film-themed menus and old Hollywood cocktails to nominee-decorated cookies, there's no shortage of ways to make your soiree as clever and lavish as the biggest night in Hollywood. If you're really looking to glam up your Oscar party experience, why not start with those first moments of glitz and glamour – the arrivals.
Celebs step out onto the red carpet in style, and what makes for a wow-worthy arrival is the behind-the-scenes last-minute preparation that goes down en route. A customized Mercedes-Benz Sprinter van offers the privacy of yesterday's limousine, but also the space and amenities to make those last moments count. There's ample room for both entourage and billowing statement gowns, not to mention crucial conveniences like accommodations for a glass of bubbly on ice or electrical outlets for a last minute touch-up from a stylist. And chauffeured van service means your ride is waiting and ready to shuttle you off to after-parties and beyond.
Whether you're attending or hosting this year, add the touch of luxury transportation to your own Oscar celebration -- event transportation makes sense when you're looking at a night of martinis and Moët, and what event better for the star treatment of a luxury van?
Coast to coast, Brilliant Transportation's chauffeured Sprinter service is available for charter, affording the same level of indulgence and service enjoyed by their celebrity clients. Get your guests (or yourself) to and from festivities in a pre and after-party atmosphere -- stock the champagne bucket, check out live red carpet coverage on 32" HDTV screens, and whip out those retractable desktops for late-breaking ballot changes.
Got a golden-statue worthy bash to plan for next month? Remember – it's all about the arrivals, and these luxury transportation options will have your vote!