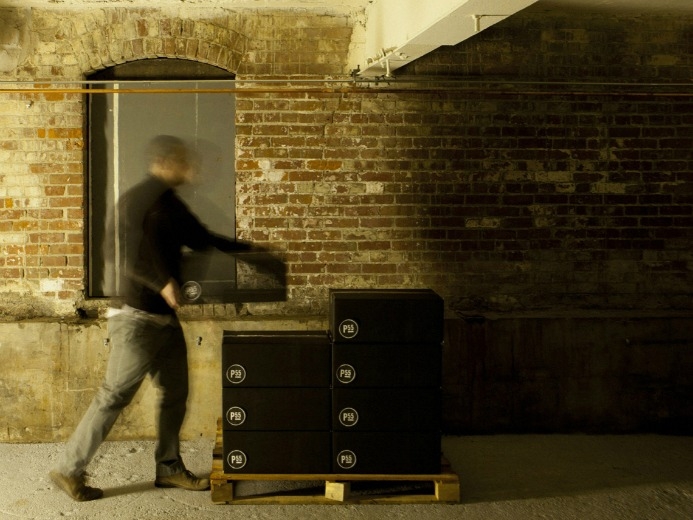 Seattle-based PHENOL 55 knows that wine cellars are a rare property. They also know that vino lovers tend to be collectors who love a good bottle-brag and the ability to swap notes. The solution? Their smart, multi-part service:
Store your collection in their full-service wine cellar, where your bottles are secure and preserved in a climate-controlled, subterranean "cave" of concrete and brick (a la preferred, old word conditions). Use the iPad app to access your inventory via a photography-and-design rich digital catalog, where you can both add your own tasting notes and view professional reviews of your vintages. You can even allow others to peruse your collection by invitation, and the conveniences don't stop there...
Membership levels vary according to case volume. Pick-up and delivery can be arranged on 24-hour notice. And PHENOL 55 will even accept direct shipments on your behalf, process the delivery into your virtual online cellar, and let you know via email that the additions have been made.
All that's left for you to do? Plan occasions around your ever-growing seletion!