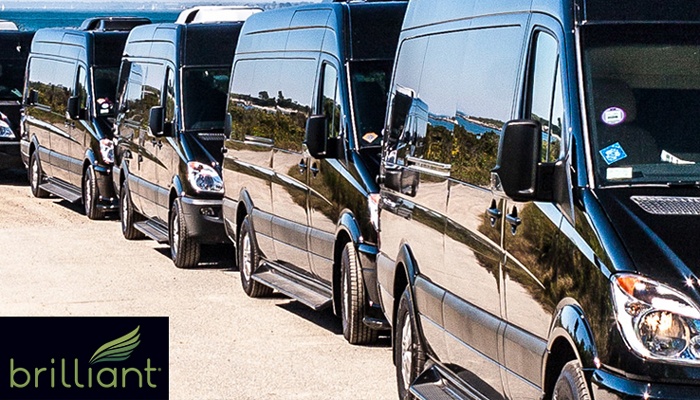 Wedding Transportation - When and How To Start Planning
One of the questions we are often asked is "when should I start planning my wedding transportation?" The very straightforward answer is, the sooner the better.
Being wedding transportation experts, and having had the pleasure of working on some of the most exclusive, important, and logistically difficult weddings year after year, we recognize that headcount, needs, locations, etc. are all up in the air and subject to change.
However, we can work through the uncertainty together to develop a perfect solution. The earlier we start addressing your concerns in order to understand the vision and desired experience, the better our solution will be.
Planning Wedding Transportation
We have worked together with top Wedding Planners to create custom solutions that have included:
Designing new roads and staging areas for the vehicles to be out of sight
Widening certain roads where vehicles would need to pass each other
Transporting a fleet of Mercedes Sprinter Vans to a private island via ferry for a multi-day wedding
And there's many more difficult obstacles we've worked to overcome
Whatever your needs may be, do not hesitate to ask. We pride ourselves in tackling the impossible and making it happen.
In the early stages, specifics are not immediately important. The more important issue that should be focused on early is the vision; the desired experience.
The Wedding Experience Vision
We specialize in destination weddings and frequently bring our entire team to remote Estate locations. Although each wedding is unique, we generally require a couple of on-site visits in advance of the wedding to ensure turn radius restrictions, height restrictions, and staging areas. We also make certain all roads can accommodate our transportation needs.
If not, we work together with the planner and location manager to modify or create a better solution. For the wedding weekend, our entire team including fleet detailers, maintenance, on-site coordinators, chauffeurs, management, etc., move to the destination and are on-site for the duration of the event.
For example, we may arrive in the vicinity on Thursday night to prepare and then transport guests starting on Friday for the rehearsal dinner. We typically stay for wedding transportation needs all day Saturday and then handle the Sunday brunch and other guest transportation needs on Sunday.
Although we generally finish by Sunday night dropping all guests back at their homes or airports, in certain cases we've stayed until Monday or even Tuesday to assist the wedding planner and others break down the wedding, and transport crew, equipment, and materials safely and soundly to their proper destination.
Even if your wedding is more straightforward or being held at a private club or hotel in New York City, we can be instrumental in designing the right mix of vehicles, including sedans, SUVs, Mercedes Vans and luxury Minibuses. Since the larger vehicles (vans and minibuses) are specialty vehicles, we recommend securing them earlier to ensure availability and we can always modify the needs (increase or decrease) based on the headcount of RSVP.
Likewise, even in what appears to be a straightforward wedding in Manhattan at a luxury private club, there are recommendations we can make and execute. For instance, if parking is limited, we can consider getting custom parking permits allowing our vehicles to stage directly in front rather than having to stage around the corner or a block or two away.
While these 'little' details seem minor and unimportant, we can all agree that attention to the smallest details is what creates an exceptional and memorable wedding where everything was anticipated, and solved.
Transportation Coordinators for Weddings
In addition, we should discuss Brilliant On Site Coordinators to facilitate communication, dispatch vehicles, and assist the wedding planner. We have terrific employees who are professional, presentable, and enhance the wedding experience. And, by having our professionals on location handling the logistics, we free the wedding planner up to interface with the clients, guests, and other areas where his or her expertise adds value.
Summer is the busiest time for Brilliant weddings and we look forward to a terrific season. If you are working on a wedding that requires any transportation whatsoever, please contact us immediately. We'd love to work together to make sure that the wedding transportation is seamless and perfectly coordinated and executed.
We've worked on very small intimate weddings requiring a handful of Mercedes Vans to very large weddings requiring thirty Vans, buses and SUVs. Whatever your needs are, we have the knowledge to craft a custom solution to execute brilliantly on your very special wedding day.
We are often told that the transportation is the biggest problem or concern for wedding planners. However, it doesn't have to be. We are wedding transportation experts and love the ability to enhance and add value to the most wonderful and memorable wedding celebrations.