Sweltering city streets might not be our favorite part of New York City summers, but rooftop watering holes sure are high on our list of ways to find relief. Whether you're looking to take a dip or have a sip, here are three of the best, from the Lower East Side to the Upper West:
Thompson LES
A weekly Locals Only summer series means you don't have to check-in to cool down. Stop by the Lower East Side's design-centric luxury hotel to wade above an Andy Warhol photolithograph, or just kick back with a specialty cocktail and SHANG small plates.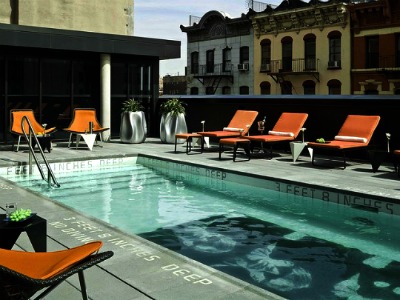 Gansevoort Park Avenue
This year, all it takes is a little bottle service for non-guests to access the 45-foot heated rooftop pool featuring underwater music (and pin-up mosaic), colored lighting, and a clear view of the Empire State Building.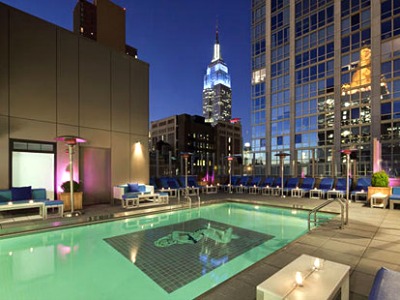 Pooldeck at The Empire
Access to The Empire Hotel's bi-level Pooldeck may require a room key, but its worth it. Take in 180 degree views of the city from a teak sunbed, or take shelter in a private cabana. Ceiling fans, LCD televisions, iPod docking stations, and WiFi are just a few of the extra perks.