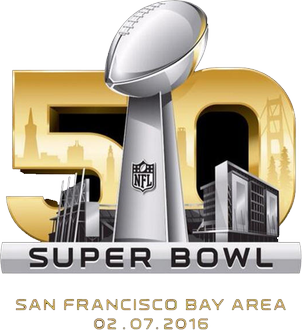 Super Bowl 2016 is less than 10 days away and your Team is diligently planning every VIP guest arrival, departure, hotel stay, meals and entertainment.
The terrific news is that San Francisco is an ideal destination to host corporate events. No matter how many times you've visited (or if you live here), San Francisco is always evolving and bringing world class entertainment, food, beverage, and lodging opportunities. Early reports suggest that top brands have unprecedented budgets for Super Bowl 2016 and are planning to party!

An area often overlooked, or downplayed in importance, is executive transportation. Trust me, SF will be incredibly difficult to navigate on the days surrounding the Super Bowl. Having a highly coordinated professional executive transportation service will make all the difference if you want your corporate guests to be delighted rather than left in the cold with a handful of excuses.
Prepare yourself for the traffic, it will be bad. Parking will be extremely limited so have a plan. With the myriad of issues to content with, we highly recommend spending significant time planning and coordinating logistics. We'd be delighted to partner with you and handle all the transportation planning, logistics, and execution from start to finish.

Super Bowl 50 Transportation Excellence

Your Event and Marketing Teams are spending tens (or hundreds) of thousands of dollars to execute an unbelievable, memorable event. We don't recommend 'saving' money on the corporate event transportation. The 'savings' may be illusory when the cost of failure is so incredibly high and impossible to quantify.
For instance, if you save money on ground transportation, but your guests are late for the kick off; is that really a savings or a total, unacceptable disaster? For corporate event teams, travel agents, DMC's and personal VIPs Brilliant caters to, the latter is inexcusable.
Transportation with military grade precision and execution is well worth paying a premium price. The peace of mind and knowing your VIP guests are being taken care of, to the standards you demand, is the real value.
The Brilliant Difference
Can your current executive transportation provider say the same? Perhaps there is a reason.
We are different. We think about transportation differently.
Our primary difference can be distilled down to our vision: we created Brilliant from a client's perspective. We understand the difference between success and failure. We recognize the importance of quality from the client side.
Our Superior Value
Our clients derive value from the subtle, the nuance, the effortless success- when things go so smoothly there is no pause, no recognition. It just works.
The comfort of knowing everything is handled with fanatic attention to detail is priceless. If your corporate event and marketing teams feel similarly, we need to get started immediately.
We have planned much larger events and weddings in short time frames. However, we prefer to understand your goals, who your VIP clients are, special requests and concerns ahead of time. Then, we craft a bespoke plan specifically with your vision in mind. In our experience, the more effort put forth initially, the more seamless transportation service we can provide.
For example, if it's important, we can brand and wrap our vans or minibuses with your brand or event logos. Similarly, if you want our entire team of brilliant chauffeurs outfitted in a custom uniform for the weekend, we gladly accommodate.
Let us know how you measure success and how we can add value and consider it done. We are thrilled to help! After all, your success helps us accomplish our long-term strategic vision: To develop long lasting relationships where our expertise can be utilized for any and all corporate events.
Our Event Transportation division is focused on working with a small number of groups for the entire Super Bowl weekend. We highly recommend thinking broadly and putting together an agenda beginning with arrivals into San Francisco, transportation services for the entire Super Bowl weekend, and culminating in the days after the big game.
We are enacting special Super Bowl transportation rates with multi-day minimums and hourly minimums per day. Feel free to contact one of our specialists at 800-543-1001 to discuss your needs and our professional Super Bowl transportation services in detail.
Our Custom Fleet Solutions
Our entire fleet of the highest quality, most comfortable and safest vehicles can be mixed and matched to your specific needs.
Consider using:
A custom made Mercedes Benz Sprinter van that looks like the interior of a private jet plane with captains chairs and two (2) 32" televisions receiving the live television feed for pre game, Super Bowl, and post game coverage. This Brilliant Van seats 7 in the rear and has terrific food and beverage opportunities as well as corporate branding / logo opportunities either via wrapping or on display in our interior televisions.
Seating 9 VIPs in all forward facing individual captains chairs. This Mercedes van also has live television to watch en route but it is not as intimate and has a more corporate transportation vibe.
For larger groups, this van is a great way to get to the event. Alternatively, if your group is larger still, we have the most luxurious and gorgeous 28 passenger mini buses and 36 passenger mini buses in San Francisco.
For smaller parties, or Event Planning team requiring maximum flexibility and rapid transportation. We view the Escalade as a tender to some of our larger land yachts. We can explain how best to utilize them in planning top notch corporate event transportation.
Transportation Perfection
In short, as you dream it, plan for perfection. Do not cut corners or assume transportation is 'just transportation'. We pride ourselves in our execution and are consistently told that our approach truly is different and evident. We do not compete on price - we compete on quality, service, comfort, safety and execution.
Super Bowl 50 will be a terrific marketing and corporate event opportunity. But small oversights, improper planning and logistical snafus may hinder your success.
Consider using Brilliant as your event transportation agent. Put all the planning, logistics, and coordination squarely on our lap.
We aim to please and we understand hospitality from our phone agents to our executive chauffeurs. Anything we can do to promote your success and your brand is entirely possible and we'd love to help!
Image: //en.wikipedia.org/wiki/Super_Bowl_50