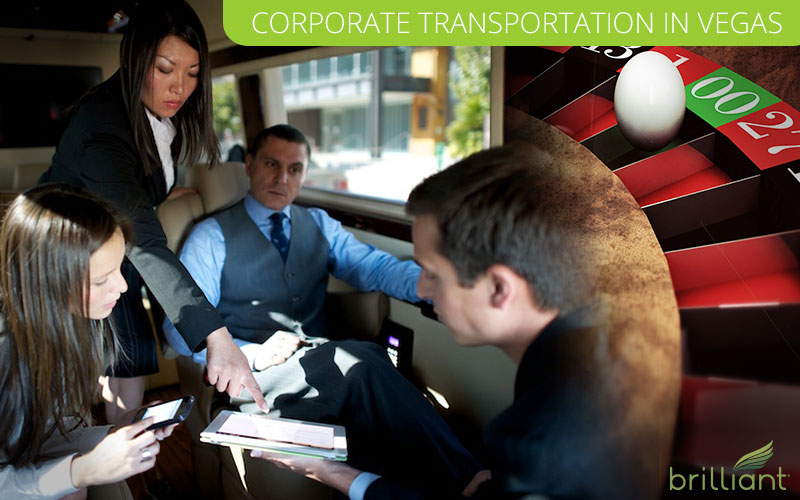 Corporate retreats can be a great occasion for managers to recharge their batteries with a little bit of luxury while building their confidence and plotting new strategies to take over the corporate world. These occasions are also great opportunities for service providers, like transportation operators or hotel properties to really shine in terms of the customer service they provide to their valued clients.
Upscale Corporate Retreat Transportation in Las Vegas
Indeed there are many opportunities in the retreat hospitality business as this segment continues to grow. As companies learn the value of facilitating their workforce's personal growth, many more companies are planning these types of events and the events themselves are moving upscale.
Nicer retreat properties, more lavish amenities and even fancier transportation options are all on the table for 2014. Also, one of the destinations seeing an uptick in the corporate retreat business is none other than Las Vegas.
If you think about it, Las Vegas is the perfect place to hold a corporate retreat. Vegas is already the convention capital of the U.S. There is an almost unlimited supply of premium hotel rooms, lots of entertainment options, great restaurants, and plenty of great outdoor locations for sightseeing excursions. Tourist attractions like Hoover Dam, Zion National Park, Death Valley and the Grand Canyon are all nearby! The warm desert sun surely will sound appealing to many corporate executives stuck in winter doldrums in New York and Chicago.
As corporate retreats trend upscale, the need for premium executive transportation also becomes more apparent. Ground transportation can play a role here too, not only in and around Las Vegas, but also for ground transfers from the West Coast and Southern California specifically, where Vegas is only a few hours drive away.
Certainly, when you think about the cost of providing dozens of business class or first class tickets to your management team, luxury ground transportation can be a good value in comparison, even in terms of the travel time.
Planning Transportation For a Vegas Retreat
One of the first considerations that a corporate travel manager will have to factor in when booking a corporate retreat transportation, is how many passengers need to be transported and what level of service they are expecting. Your total number of passengers will determine what types of vehicles and how many will be required to complete the move.
If you have a large group of at least 45 or more people, you might want to consider talking to some bus companies because a full sized luxury motorcoach will probably be the most efficient way to move people, both in terms of logistics and cost. This is primarily because minimizing the number of vehicles will also reduce cost.
For dealing with groups of less than 45 but more than 20, a good option would be going with mid-size vehicles like minibuses. Popular sizes in this segment include 21 passenger minibuses, as well as 28 and 36 passengers minibuses, which is what we have at Brilliant.
Many limousine companies offer these size coaches and many, although not all offer executive and premium versions of them which would be suitable for an upscale corporate retreat. These minibuses can work great as a single vehicle or also in a fleet with multiple buses for additional passengers.
We've written an article of reviews of the best executive transportation companies in Las Vegas if you're interested in reading more on the subject.
The Brilliant Way To Do a Retreat in Vegas
Brilliant Transportation has in its fleet particularly upscale versions of the 28 and 36 passenger minibuses, based on a Ford and Freightliner truck chassis respectively. Our minibuses are painted a tasteful metallic grey with an interior that features black leather captain seats and a dark tinted hardwood floor.
Premium surface materials and extra soundproofing are included throughout. In addition, there are drop down video screens throughout the cabin connected to a DVD player and a premium sound system, Each seat comes with its own reading light and there are 110 volt outlets spread throughout cabin. The 36 passenger bus also comes equipped with an on-board lavatory.
For smaller groups, Brilliant Transportation offers an even more premium choice for executive transportation. These are our Mercedes Benz Sprinter luxury vans. We have three varieties, a 7 passenger, a 9 passenger and a 14 passenger van. The 14 passenger is an ideal size for small to medium groups and it is also our most economical, providing the greatest number of seats, but also the fewest luxury features among the three types.
Our 7 and 9 passenger vans are the fanciest, and would be best suited to transporting your CEO, Board of Directors, or other top management personnel. These luxury vans come with reclining leather captains chairs, a beautiful cream colored interior, blond hardwood floors and plenty of entertainment options.
There are 2 large 32" flat screen TVs hooked up to 158 channels of DirecTV, a Playstation, satellite radio with premium surround sound, a wet bar, accent lighting, and also each seat comes with a stowaway desktop and reading lights and 110 volt outlets. WiFi is also standard.
These vans are not only supremely comfortable and stylish, but they are also provide a great space to get work done or hold a meeting while you're on your way to your destination.
Brilliant Transportation prides itself on providing the best customer service possible, putting our focus on the getting the smallest of details right, while also delivering on the big picture. At the same time, our services and vehicles might not be the right fit for every client. Our prices are on the higher end of the scale, and part of that comes from knowing our market, but also reflects the reality of guaranteeing the highest quality service, staff and vehicles.
Getting the Best Corporate Transportation
Knowing that we can't be all things to all people, our feelings won't be hurt if you decide to go with another executive transportation provider. In fact, I would recommend that you contact several different transportation companies to get a bid. This gives you the opportunity find out more about what type of equipment they offer and compare services side by side to better understand what your options are.
In fact, here are the name of some other companies that could offer transportation to a corporate retreat in Las Vegas: Avalon Transportation, Wilshire Limousine, ITS Limousine and Empire CLS.
Take a look at your options and see what might work best for you. If you decide you need the absolute best in terms of service and quality vehicles, or you're particularly interested in experiencing the luxury of our Mercedes luxury vans, our 'private jet on wheels' you can get a quote online, or call us for more information at 1-800-543-1001.