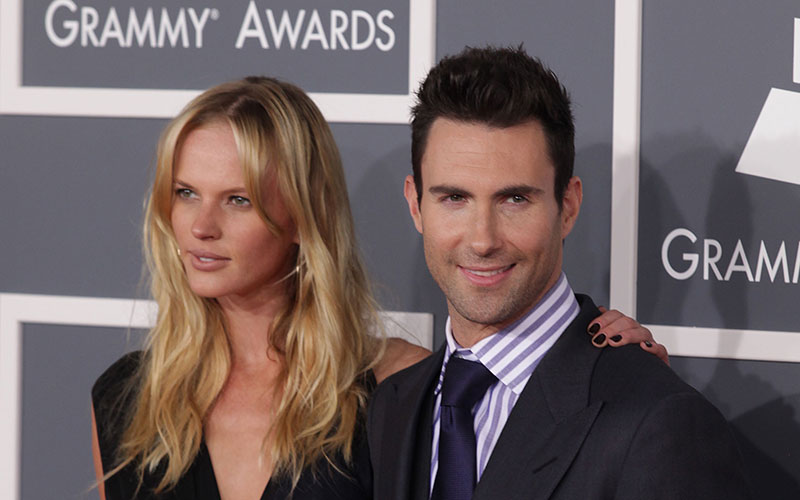 It's that time again; the Grammy Awards are rolling back into Los Angeles, taking the Staples Center by storm on January 26th. The brightest stars of music will be flooding into town to celebrate the best musicians, singers, and songwriters, and songs of the year.
The red carpet is always a celebration in itself with surprise performers taking part in the red carpet event every year. There's been some surprises in the past like Kermit the Frog crashing the scene as a interviewing television reporter. For some of our clients, this is one of the highlight events of the year. So if you're planning on joining in the fun, here are some suggestions on the best way to get there, have fun, and get home safely.
The Best Way to Get to the Grammy Awards
If you're going to be walking the red carpet, style is the first thing you think about. You want that vehicle to be dazzling as you and your entourage float onto the scene. Well, we've got some great ideas for your red carpet arrival and departure. Each one has it's pros and cons but we're sure you'll like at least one of these.
1. The Classic Stretch Limo
The Chrysler 300 Limousine is still one of the top true stretch-limousines on the market, costing a whopping $150,000. It's the picture of elegance for an event like this, as the cameras absolutely love it.
We don't have any stretch limos in our fleet but we can arrange for one for you through our trusted affiliates if it's what you really want. Otherwise, you can checkout Global Limos who have the Chrysler 300 in their fleet. Although, I'm not 100% sure they have that vehicle in Los Angeles, so making a reservation soon is advised if you're heart is set on a certain stretch-limousine.
Upside: The classic look of a stretch-limo never gets old.
Downside:They're low to the ground and difficult to get in and out of.
2. A Stretch SUV
If a stretch-limo isn't your style, a long, sleek SUV conversion might be to your liking. These things are truly a beast on the road but there will be more room for you and your companions. The best stretch-SUV by far is the Super-Stretch Cadillac Escalade. It has room for 12 passengers, leather interior, and enough bells, whistles, and special lights to get attention as you arrive.
Upside: Larger than a limo with more bells and whistles than a classic limo.
Downside: While easier to get in and out of than a stretch limo, it's still difficult, especially for a group.
3. A Custom Mercedes Sprinter Limo
These are the vehicles we keep in our fleet. Their sleek black, and the windows are tinted dark to make them super-sparkly on the outside. Similar vans were used in the royal wedding in England, which speaks to their elegance. They have over 6' of headroom inside so it's easy as pie to get in and out of, even in flowing evening gowns.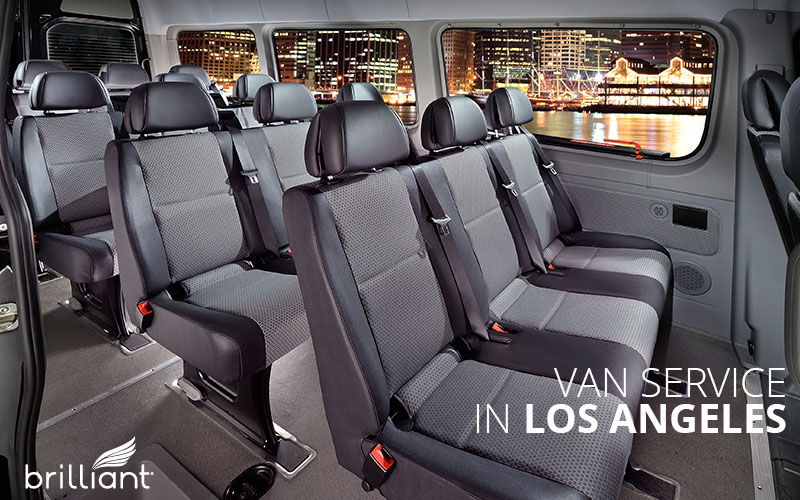 If you're interested in getting a quote for one of our flagship Brilliant Vans for the Grammy Awards, just click here.
Upside: More room, more comfort, unique style.
Downside: The main downside is they are still a relatively new player on the luxury vehicle scene. They are growing in popularity but are still most popular with early-adopters.