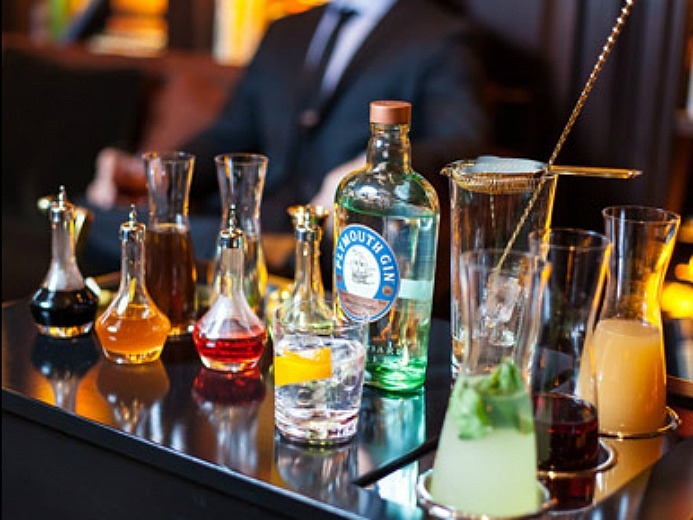 Since opening, NYC's NoMad has already snagged our attention for their outstanding rooftop ambience. And now? We're loving how they acknowledge mixology as a personal, respected craft (and have elevated traditional bottle service with a twist of DIY in the process!)
How does it work? Name your poison (gin, vodka, whiskey -- there are no wrong choices), and out wheels a gorgeously old-school bar cart replete with your bottle, custom mixers, bitters and vermouths, cocktail recipe cards and a drawerful of Kold-Draft ice cubes.

Make it a hands-on learning experience, or a chance to flaunt your skills -- either way, it's a personalized perk that appeals to serious sippers far more than the standard hand-off service, and that's something worth a salut!