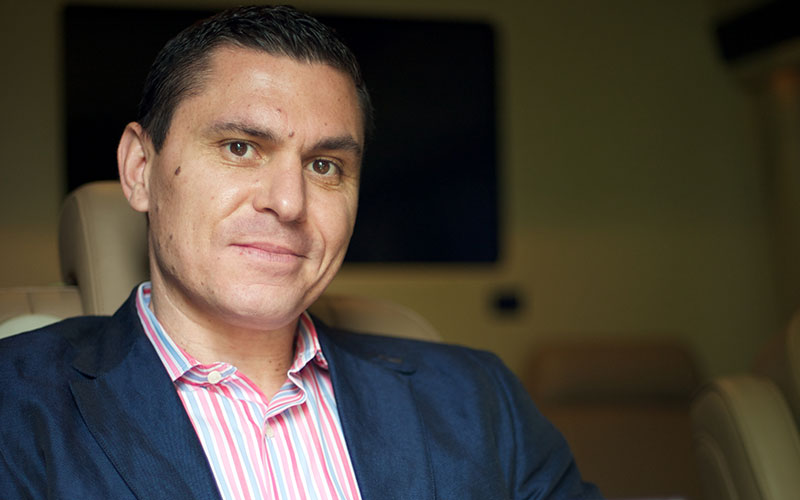 This was my fourth year attending the largest chauffeur service trade show of the year in Atlantic City. Four years ago I was a total newbie and walked the aisles and listened to the speakers in total amazement. I was thrilled and excited at the opportunity that I saw that the established legacy providers didn't seem to recognize or appreciate. This year, I still felt like a newbie but for entirely different reasons.
Since we've been in business we've strategically studied our business, our clients, and sought feedback. It is apparent that while we technically provide chauffeured limousine or transportation services, we do so very differently than most of the legacy players.
In fact, I can tell you many reasons why I actually firmly believe we aren't in the transportation business at all.
We are in the hospitality business.
We are in the experience business.
We are in the logistics and operations businesses.
We are in the Event business.
We are in the Wedding business.
It turns out we provide transportation from here to there but that is a byproduct of our primary purpose: to delight and to make an impact in the lives of our clients (the most influential people on the planet).
In order to do so, we innovate. We also value making an impact. And, we like to do so with a certain je noi se qua "Vibe". To that end, as I walked down the main conference floor, I felt like I was going backward in time.
Four years ago, the main conference floor was packed with stretch limousines, sedans, SUVs and one on or two ordinary vans and perhaps a bus. This year, the floor looked like the garage at our base — there were virtually no sedans or SUVs (save the brand new Cadillac Escalade being introduced in 2014 and we are excited to upgrade our Escalade fleet as soon as they are available).
Guess what? The most popular vehicle on the floor was the Mercedes Sprinter van in all sorts of customized configurations with seemingly dozens of custom builders showing the latest and greatest. To be fair, I don't think any of them compare in quality, aesthetic, or design to the models we created four years ago.
In addition, there were many mini buses and buses as the world seems to have embraced the concept of upscale group travel. Again, we believe we were early adopters and helped pave this road.
Finally, keynote after keynote, presentation after presentation, all of the discussion was about non-issues at Brilliant. People were nervous about Independent Operator liabilities and settling with the IRS over improper classification of employees. Others were concerned about overtime wages. Some were distraught about paying Workers Compensation. Everyone was threatened by Uber. And, the common response to all of this was the desire to raise prices to offset these additional costs but the inability to do so due to Uber's disruptive business model. Listening to all of the worry and angst would make one immediately exit the business as profit margins are being squeezed and opportunity was virtually nonexistent.
However, when I created Brilliant it was very important to me to do it right. To not cut any corners. To pay all employees properly, fairly, and by the most conservative interpretation of the law. The reason? Simple.
I did not want any headaches and didn't want to waste even one iota of my time worrying about things that I could address properly and put to bed. That is not a worthwhile use of my time or energy. Doing so, allows me to innovate. To think ahead. To pursue opportunities others do not, cannot or will not.
So, this year at the Chauffeur Driven conference, I felt like a newbie all over again. But this time, it was because of the future that I see. We are actively creating and pursuing and will be scaling in 2014.
The best is yet to come and we are so darn excited it's contagious. Check out our video: Conscious Capitalism that describes in broad strokes where we are headed. Rest assured, you (our Clients, our employees, our vendors and stakeholders) are at the center of our purpose filled lives.
We care. We give. We love to help. Lets GO!