Pure, fresh and organic Watermelon Juice is popping up everywhere from Melvin's Juice Box to Cafe Gitane. For an extra kick, try to fit in one (or all) of these adult options before summer's end:
Thai Basil & Watermelon Tequila Snow Cone (below)
Zengo's latest addition to an already impressive alcoholic slushie roster (tamarind, hibiscus hiso-yuzu...) features a Thai basil syrup and watermelon puree blend. Add a mountain of shaved ice and Agavales Blanco tequila, and you've got one fancy snow cone indeed.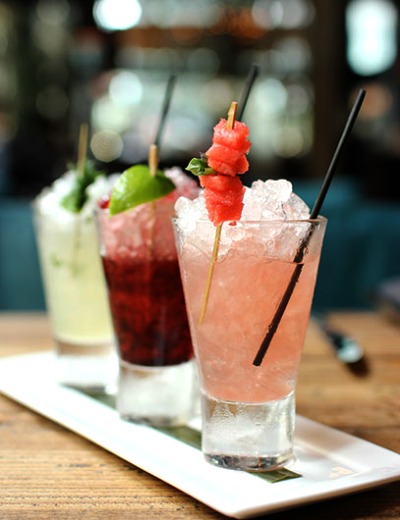 Watermelon Margarita (below)
Talde's watermelon twist on a basic favorite doesn't swerve from the tried-and-true margarita recipe, but it sure rocks some flair -- a watermelon-wedge garnish dotted with black-and-white salt takes this classic to the next level.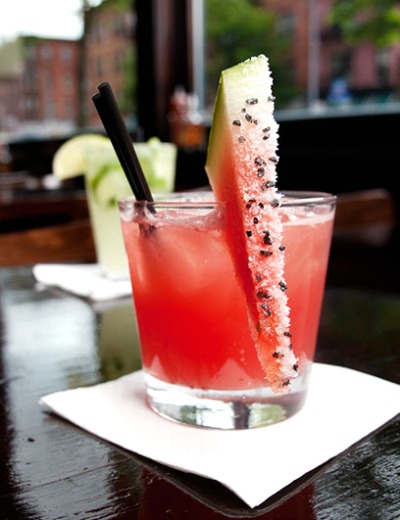 Watermelon Mimosa (below)
Fatty 'Cue went ahead and replaced traditional OJ with watermelon juice for an extra refreshing, quenching, and hydrating take on everyone's favoritre brunch bev. It's a brunch-only option, so plan accordingly.
[via Grub Street]