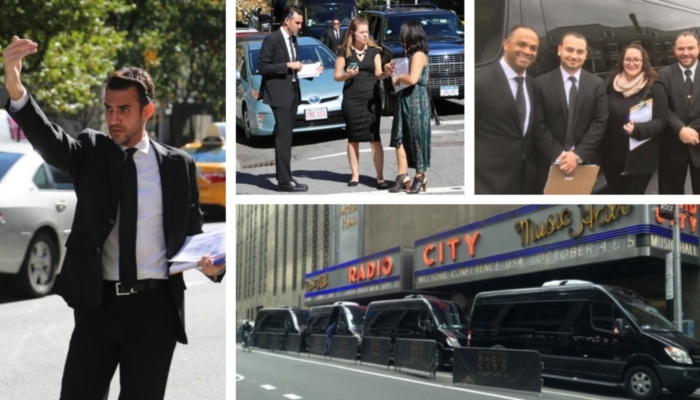 There are numerous professions that require building a virtual team of outsourced B2B partners. For example, whether you are a corporate event planner, a wedding planner or a DMC (Destination Management Company), your clients entrust the success of their complex vision to your planning, vendor selection, and execution.
For virtually every need, there are consummate professionals whose entire business is based on building great relationships that stand the test of time placing an emphasis on developing a sustainable and repeatable business with a key number of accounts. For illustration, if you are planning a wedding you may reach out to B2B partners in the following industries: floral, catering, photography, music (bands / DJs), entertainment, design, tent, security, lighting, etc. In each instance, these vendors are highly specialized and a significant part, if not all, of their business, hiring, training and energy is devoted to producing these weddings and events.
Are You Working With Generalists or Specialists?
However, noticeably absent are ground transportation specialists that focus specifically on group transportation that is highly customized and detail oriented. There are lots of mass movement shuttles (i.e. a convention requiring 2000 people transported from A to B via motor coach). But, for all the smaller group needs (think 150 attendees at a Corporate product launch or 250 wedding attendees) planners turn to the best they can find and generally speaking, they are generalists in transportation -- be it corporate black car or bus shuttle. Believe it or not, there are no "transportation specialists for events or small groups".
Until now.
Designing

Your Event Ground Transportation
We see a real need to help planners all over the world plan their events and offer professional insight into the transportation needs. Just as there are a million ways the flowers might be prepared or the menu catered, there are numerous options for ground transportation to fit different needs, budgets, aesthetics, preferences, etc.
For example, to move 200 guests, you could use 50 - 100 luxury sedans, a similar number of SUVs, or 15 or so Mercedes Sprinter Vans, eight luxury minibuses, or just four buses. And, depending on needs, is everyone to be loaded at all once? Or, can the first vehicles load, do the trip, and return to the lineup and be 'recycled' to transport additional guests? All of these decisions influence the look and feel of the transportation (and the budget) and can be designed to ensure success.
Likewise, we are big proponents of hiring professional on-site coordinators to aid in the dispatching, the loading and unloading of guests and ensuring that all of the theoretical design elements are put in practice on game day.

In addition to multiple phone calls and planning meetings, a properly designed transportation plan includes multiple on-site visits to determine feasibility, best practices, incorporate changes such as tree limb removal, height clearances, traffic patterns, staging areas, etc. Once the design phase is agreed to and signed off on, the best practice is to do "dry runs" with whatever vehicle selection is most worrisome (for example, turn radius on a van, height clearance on a bus).



Logistics and Execution For Your Next Top Event
Once the design phase and the dry runs are completed, a full-service Transportation Agency needs to be able to handle the logistics and execution (the production) phase to actually get it done. Just like the planners can't do everything themselves in house, and rely on trusted vendors they have developed a relationship with over years of working together on similar jobs, a transportation agency needs to have a robust global network of affiliates that are capable of handling the rigor, details, and exacting details communicated to ensure the Client's vision is being executed. Furthermore, as you work with one Agency over time, you will begin to speak the same language and eventually be able to complete each other's sentences. There should be a relationship knowledge, and corporate knowledge of how you work together and the minutiae that you used to have to micromanage are now transferred to your partner with the specific expertise to make it real.
Global Transportation Design and Production Agency
So, in short, a Design and Production Agency focused on global ground transportation is a B2B relationship like you've enjoyed in virtually every other trade need you rely on to execute your business. We've heard time and time again that transportation is the biggest headache in your professional life, and we believe that must change.

We have pioneered a much needed, solution for B2B planners and DMCs. We have a terrific skill set developed over 5+ years working on the most exclusive events, weddings, locations, product introductions, etc. We've been quite fortunate that everything demanding attention to detail, hospitality and complexity has built our reputation and honed our skills. We work with the same clients over and over again, and we have endeavored to grow those relationships. To do so, we've spent years developing affiliate relationships and quality testing vendors with everything from sedans to double decker buses on a global level. So, we are thrilled to be able to handle all of your needs, worldwide, with the same exacting attention to detail.
Why you need an Agency to handle your transportation needs
Well, for starters so that you can sleep at night. Secondly, so you don't get these headaches you've complained about for years. Ok, in all seriousness - because with one phone call you can describe in common language to a trusted partner exactly what you envision and that Agency can provide value added suggestions, alternatives, pricing and budget considerations as well as aesthetic input. And, once everything is agreed to, can make all of the logistics requirements come true and execute it on the day (or days) of the event. In doing so, you are free to handle your unique value proposition - to execute on WHY your client hired you and to work closely with your client. Outsource the transportation to an Agency you know, trust, have developed a relationship with and spend time adding unique value to your client.


If this is intriguing to you, we'd love to introduce you to a brilliant way of travel. We've been delighting the most influential people on the planet since 2010.
Give us a call at +1 (800) 543-1001 or fill out this form and one of our consultation specialists will be thrilled to assist you.
No job is too big or too small. And we do this with a smile on our face on a global basis.
Interested in finding out how to make your Event Transportation headaches go away? Click below and download our FREE guide.