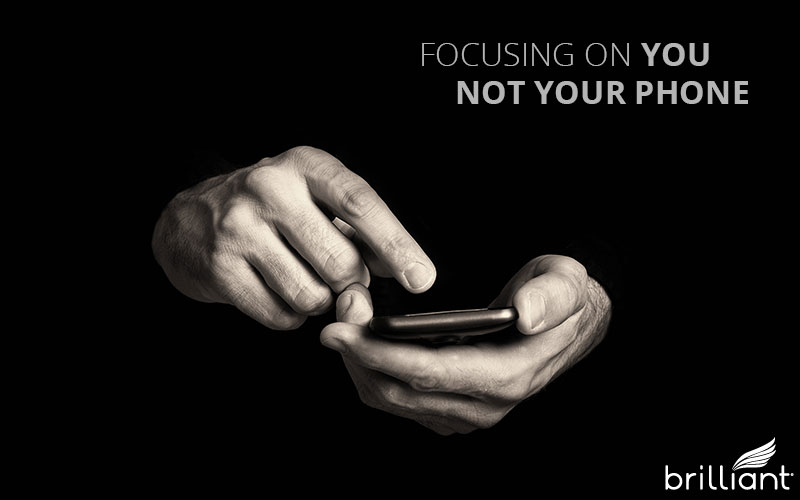 Everyone I run into asks me incessantly, "has Uber hurt your business?" Another question I get constantly is, "when are you coming out with your own Uber app?" (which, incidentally is all the rage - every service is coming out with similar copycat functionality!)" Helpful folks also offer this sage advice, "you really need to invest in technology to keep up!"
As I often do, I reflect, pause and contemplate. I find sharing my response collectively with all our readers, internet users, leads, and clients to be cathartic and a great means to share insights into our brilliant culture and drive.
So, to begin, at Brilliant, we have always been technology enthusiasts and driven by efficiencies, scale, knowledge gathering, and sharing enabled by technology. As such, we have a very significant research and development commitment. We're staffed with our own, full-time developers working on behind-the-scenes custom programs and integrations. These software integrations enable us to do our job consistently with one goal in mind: to serve you better.
Focusing On You
Where Uber is focused on taking a commodity, plain vanilla, product and making it easier and faster (cheaper is certainly debatable and variable due to 'surge' pricing), we are focused on the bespoke. On the human, individual need.
Our efforts require human involvement, and understanding. We must ask the right questions to offer the finest advice and solutions. In fact, you may be pleasantly surprised with the thoughtful questions we ask rather than merely taking your reservation.
All of these questions are helpful in providing you with a remarkable experience. They're also helpful for us to learn your preferences, needs, and get to know you as an individual or your corporation. This way, we provide you with tailored service, customized for your, or your company's, needs.
A Super Bowl Example

For example, we just recently were privileged to be hired by one of the largest and foremost global Cloud Computer companies to handle their VIP clients and executives at Super Bowl 48. This service lasted over four days in January and February.
We worked closely with their event coordinator to understand exactly what success meant to them, and how we could be helpful. We ended up having our vans custom wrapped with branded graphics, wore custom uniforms, and had rehearsed and well-prepared executive chauffeurs. We also set up a 24 hour hotline for clients or executives to reach us directly at any time.
We provided numerous, custom Mercedes Sprinter Vans over multiple days without a single delay, confusion, or hiccup. We even brought in relief detailers at 2am to detail vehicles for the next morning to make sure each vehicle was spotlessly clean for each trip. Our clients were thrilled with our service and it was an absolute pleasure to serve them. However, all of this requires human interaction, knowledge, preparation, and utmost commitment to client service. None of this can be ordered up through a magical push of a button on any mobile app.
A Wedding Example
Likewise, when Ralph Lauren hired us to provide guest transportation for his daughter Dylan Lauren's (CEO of Dylan's Candy Bar) wedding, we worked closely with his wedding planners to provide the best synchronized transportation solutions.
We traveled to the remote wedding location multiple times to meet with planners and coordinators, crafting routes, design staging areas, and making sure every detail was in place. Once again, a one-click app wouldn't satisfy this level of service or VIP clientele.
Ok, fine. You get it! But, exactly how are we investing resources in technology designed to serve you better?
Building a Strong Service-Oriented Infrastructure
Recently we added two excellent hires you may have spoken with on the telephone: Dee O'Donnell, our SVP Inside Sales and Customer Experience, and Abby Zohn, our Customer Acquisition, Engagement and Database Manager. We are thrilled to welcome them from a small little company you may have heard of based somewhere in the midwest - Ohio, I believe? All joking aside, they worked for years for NetJets (owned by Warren Buffett's Berkshire Hathaway).
Their daily focus is on you - learning about your needs, desires, questions, problems and offering custom solutions. They have tremendous experience and insight into VIP clients, corporate and personal, and have spent years customizing Salesforce.com to provide solutions, reports, analysis and insight into customers' preferences.
We have invested significantly into the Enterprise level of Salesforce.com and we have two developers working non-stop taking all the best practices Dee and Abby can dream of, combining it with my personal wish list from my quantitatively-driven background (my MBA in Finance just keeps popping up!).
Building Technology to Complement the Personal Touch
Our developers work incessantly on all sorts of automated processes to make our operations consistent and scalable. These proprietary systems are designed to ensure your satisfaction and that all of our vehicles, chauffeurs, phone reservations specialists are fully engaged and aware of who you are, what our capabilities and resources are, and how we can exceed your expectations.
Of course, we have also built in automated reporting and analysis so we keep a very close lid on incidents or mechanical / maintenance concerns; which we are happy to report are incredibly few! Many of these technological systems are 'under-the-hood' (pardon the pun) and therefore, when executed brilliantly, you'll be unaware and not see them.
You should, however, feel like everything is buttoned up and just works seamlessly, with minimal effort on your part. Obviously, we are an early-stage company with grand visions! All this is a work in progress. However, rest assured, we are diligently chipping away daily and won't stop developing better ways of travel. There is always room for improvement and we are driven and motivated to constantly examine and refine.
Going Beyond Convenience

It's funny, the more we grow and the more we provide ground transportation, the less I feel like we are a transportation company. I spend 90% of my time working on system development, human resources duties of attracting, training and retaining top talent, and working directly with our clients.
Although we provide transportation on a daily basis, the feedback we receive almost never discusses the transportation itself. We hear things like, "your service was perfectly impeccable!" or, "You guys are incredible! You are the best."
Once again, this 'service' is unachievable via an impersonal app where, by definition, you are a "user," optimizing convenience and speed. We are not optimizing convenience nor speed. We are optimizing and solving for a brilliant experience. It's hard to do, for sure, but we just absolutely love it.
In short, high-touch and custom solutions for the most influential people in the world is not something that can be automated with an app. This goal requires qualified and dedicated humans to serve these needs.
So, while the rest of the industry zigs towards one push automation of plain vanilla, commodity service, we are content zagging toward higher levels of personal service. For those that agree, click here to schedule an introduction to our services or request a custom quote.