There's an old adage, "You get what you pay for". At Brilliant Transportation, we believe in creating a bespoke transportation experience with all your desires and needs addressed to ensure total satisfaction. From that mission statement alone, you can tell we are not your ordinary transportation company.
Our executive chauffeur service goal is not just to get you from A to B in style, but to create an entire experience elevating private ground transportation to a higher level.
What is normally wasted time in transit going somewhere, is now an opportunity to reclaim lost time and enjoy something special. You can experience increased productivity in our "mobile offices" on the road. You can focus on enjoying your clients or friends, or even a little personal time to recharge your batteries. Enjoy the comforts you might expect at a fine hotel in the cabin of our customized luxurious Mercedes Benz Sprinter Van.
That is why in offering our service, as a company, we don't believe in competing on price. Our chauffeur service is priced at a premium to reflect a higher level of service. We do not offer discounted rates.
Our most valued guests, that use us hours on end and days/weeks in a row, gladly pay the same rates as a first time user trying us for the three hour minimum. The reason? Our repeat customers and loyal clients find tremendous value in our service. True, we are not the cheapest, but remember this Warren Buffett adage: "Price is what you pay. Value is what you get."
What Value Our Customers Get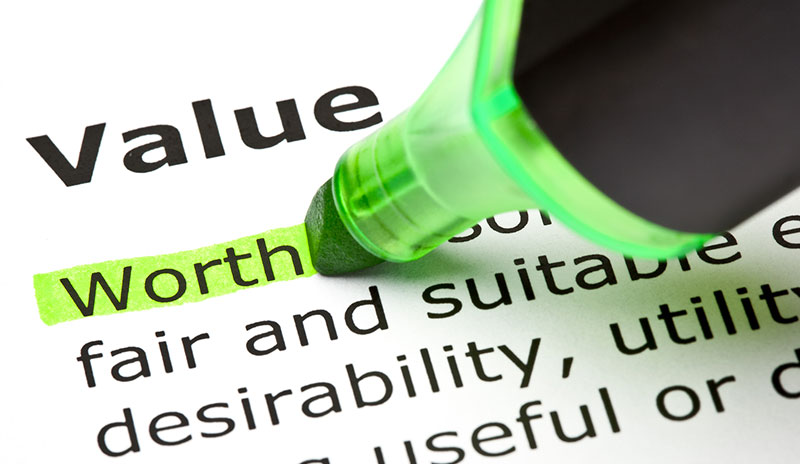 Our goal is to provide 5-star service to discerning clients who hold themselves to the highest standards and expect the same from their trusted allies. In addition to providing comfort and safety, we offer passengers options not available at other companies. Options such as precise execution of your travel plans, meticulous attention to detail and flawless customer service filled with bespoke requests.
Yes, this type of customer service does cost more to execute. It can't be done inexpensively and be done correctly. This commitment to quality must be entrenched and steeped in your corporate culture.
For instance, we believe in offering you more than you expect, adding value to your schedule and being complimentary to your busy and demanding lifestyle. We are happy to serve those who hold themselves to a higher standard and value concepts such as safety, comfort, reliability, and hospitality.
At Brilliant, we hold one another accountable to the highest standards. We recognize we are only as good as our weakest link. We believe in training, and more training. We learn from our mistakes to ensure they never happen again.
When you compare prices for chauffeured limousine services side by side, even for the same trip and the same type of vehicle, it can be a case of "buyer beware." Things the less expensive limo service are saving on (which you won't know about) are things that end up costing you if they don't deliver as advertised.
For example, a company may appear to cost less initially, but that may be misleading due to shortcuts:
Perhaps they are improperly licensed?
Maybe they operate with minimal insurance?
Are they maintaining their vehicles up the standard you would hope for?
At Brilliant, your safety (and that of our employees) is of paramount concern. Our maintenance exceeds all regulatory and/or manufacturer schedules. Furthermore, all our employees are just that – employees. It's much less expensive to hire independent contractors but there are significant liabilities associated with that short term strategy.
Companies who scrimp on the basics are often those who get lost on the way, arrive late, or bring dirty vehicles. When you consider that we are in the business of customer satisfaction, not merely transportation, arriving late to a job, or getting lost on the way, is simply inexcusable.
Another common trick in the industry is to dangle an initial low price in order to attract business. This price that doesn't reflect the true cost of doing business. They get you in the end by adding surcharges and fees for things you think you already paid for. These 'extra fees' can add up to 40% (or more) to your final bill. In the limousine service industry, this is known as "plus, plus" pricing. Quote low, add this 'plus' this 'plus' all, in a ruse to distract or confuse the client.
At Brilliant Transportation we don't to that. We practice inclusive pricing, so your initial price reflects what it costs to provide the service. The only extra you'll pay for are variables that can't be completely determined before the end of the trip; like tolls or parking fees. State taxes, if applicable, are added to your bill when you receive your first quote or reservation confirmation. Also, we don't automatically add a gratuity. We believe it is important for the client to have discretion in this matter. For more on the subject see our blog post on our gratuity policy.
We're confident we offer tremendous value. Our company founder, Richard Fertig, created this company because, in his many travels and experience as a client of executive transportation services around the world, he saw there was a real need for premium luxury transportation that was not being addressed in the marketplace.
Too often he found that regardless of how expensive a certain transportation provider might be, they failed in providing first class service. Inevitably these 'luxury' services ended up disappointing.
There are many limo companies giving the industry a bad name. Focus on the bottom line over the customer experience is to blame. They cut corners to reduce expenses because they compete on price and not service. This results in postponing servicing their vehicles, underpaying their chauffeurs, and not investing in chauffeur training and development.
The result is that, when clients use these other services, they often get cars that are dirty, broken, or worn out. The drivers may be tired and grumpy, the planning and execution is not efficient, and the client's well-being is put on the back burner.
Think about it - if your competitor reduces his price by $5 an hour, and you match his reduced rate, then he counters by reducing rates further. It's a vicious cycle with many losers. Both companies lose but the real losers are their clients!
In order to compete on price, they must remove expenses – these expenses directly relate to client safety, comfort, and the chauffeurs that transport them. We avoid this futile cycle and charge a fair price, rich with value, for clients who appreciate our hospitality, comfort, safety, chauffeur training, and other items that are more expensive but yield win-win situations in the long run.
Transportation with military precision
Top wedding and event planners have come to rely on Brilliant Transportation. We often hear "transportation is the worst" vendor at high-end events. Planners cannot afford to have transportation issues and often put teams of staff to hand-hold the transportation vendor.
It does not have to be this way. That's why we are here; to help you in situations where you need impeccable service, and someone paying attention to the details. We are detail fanatics and thrive on operating in high-pressure situations requiring tremendous precision.
At Brilliant, we figured there had to be a better way to deliver ground transportation. You can stay at an outstanding hotel, or have an excellent first class experience at a top-rated airline, but when it comes to ground transportation, it's usually lowest common denominator.
We know our custom Mercedes Benz Sprinters are the best on the road today. We are meticulous in our upkeep, maintenance and detailing of our vehicles. We think they should look new, no matter how often they are used.
Other companies have nice vehicles too. But a transportation service can be much more than just the vehicles you ride in. That's why we don't think of ourselves as being merely in the transportation business. We're in the experience business. How we transport you is key, not the transportation in and of itself.
In addressing the need for a premium transportation service, however, our efforts must go far beyond having the nicest vehicles. It is in the precise execution of the job that really matters. We do this by practicing preparation and efficiency. When we get an order for a new job, we plan ahead.
It's not just about arranging vehicle and driver availability, but focusing on the needs of the customer first, listening to what they want. We focus on executing the basics perfectly, like a ballet company rehearsing for a big show. This includes doing pre-flight checks on vehicles, making sure everything is in perfect condition. If it's not, we swap vehicles out at the last minute if we have to.
We pay attention to details and we invest more in our chauffeur training and vehicle maintenance so when we show up to your job, you can be confident that you have chosen the best.
We work hard at being on time. You might be amazed at how many limo companies fail to be on time. It's an industry hazard, and yet much of this can be avoided by planning ahead and garaging out early (again, at an increased operating expense but well worth it since we understand our clients' busy time commitments).
Our policy is for all chauffeurs to arrive 15 minutes prior to the scheduled pick up time. Again, planning ahead in this regard is paramount. Our chauffeurs show up to the base earlier and they leave for their jobs earlier than our competitors. To invest this extra time is expensive. However, we are able to do this whereas our competitors are not because, unlike them, we are not competing on price.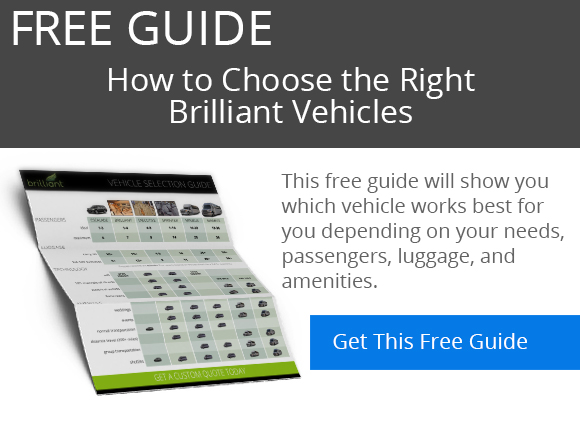 ---