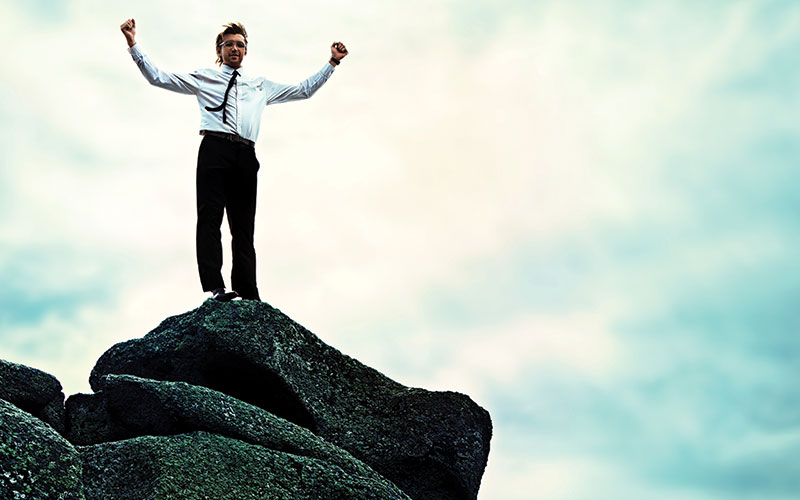 Travel is one of the most massive industries on the planet. From luxury jetliners to the cheapest taxi cab you can find, there is an array of offerings when you want to go from here to there.
Brilliant isn't a normal travel company and we don't compare ourselves to competitors. We don't compete on price and prefer to acquire and delight our customers by providing them a premium service they value. Still, it's interesting to take a look around and see how we're doing on industry standards from time to time.
As the Marketing Specialist for Brilliant, my domain is the internet. I'm constantly creating content, both for this blog and external websites, working on SEO (Search Engine Optimization) and generally being the nerd of the team. So I was excited when I found a report done by Axonn Research grading the statistics of companies online marketing in the travel industry.
How We're Doing in the Travel Industry
I know we're more than a travel company and we provide executive transportation, and special event services like wedding transportation, so it's difficult to compare us with others in the travel industry. But like I said, it's interesting; at least to me.
1. Conversion Rate
Conversion rate is the percentage of website visitors compared to the percentage that convert a chosen goal on your website. A goal can be anything from buying a service or product to downloading a free ebook. Whatever goal is set, success is measured in the percentage of visitors achieving that goal.
Average website conversions in the travel industry sits at 3%, which is down from the 20% shared by SaaS (software as a service) companies I'm used to tracking. I was shocked the number was so low, so I dove into our analytics to find what we're hitting.
Currently, Brilliant averages around 8-9%, hitting 13-14% on weekdays.
2. 52.9% of companies believe video is valuable, but they're not using it.
Again, this statistic surprised me. Video isn't a new kid on the block. Youtube's been around for a while. In fact, YouTube is the world's second-largest search engine behind Google, which happens to own YouTube.
We're taking video marketing seriously at Brilliant, and you can find most of them on our videos page and on our YouTube Channel. If you visit us on YouTube, be sure to subscribe! We're working on a lot of really interesting video content and I've even got dreams of a reality show so make sure you follow us.
3. 84% of travel brands display custom content on their website.
This number wasn't surprising, except for the fact that 16% of companies still aren't engaging in content marketing. Creating interesting content and being transparent with your clients is the best way to engage new customers and keep your current clients.
We've been upgrading our content strategy over the past few weeks and we have a lot of new, exciting things to share from top professionals in business. So make sure you subscribe to our email updates! (If you need an RSS reader, check out Feedly!)
4. 58% think travel guides is the most engaging type of content.
This is where I'm glad to part ways with most of the travel industry. I'm not a travel-industry marketer, I'm from the software world. I'm from the school of thought that says we should offer the types of content our customers enjoy, rather than trying to steer them to choose us with "travel guides."
The content we're creating, and lining up for 2014 is going to be interesting stuff you would normally find in Forbes or Fortune magazine. We're going to be generating content that helps you in your business, personal life, and even in your travels.
Our web content is going to be focused with you in mind, to help you and serve you, not us. Again, you may want to subscribe to those email updates.
5. 45% think original content is most important. 43% think SEO is most important.
We're working on both. SEO is important to make sure our customers can find us when they search for us. However, boatloads of content aimed at climbing the search results in Google doesn't add value to our clients.
So we're undertaking the slow, meticulous process of making sure we write for our client's value first, and then optimizing it to be attractive to search engines.
We're Doing Things Differently, Really Well
As you can see from these five points, focusing on our clients is treating us pretty good. We're only a couple months into our internet marketing push with our new website and we're already seeing positive results.
As 2014 takes off, we're expecting an exciting year of client-focused service and content generated with you in mind. We're happy you take time our of your busy schedule to visit our website and your patronage is helping to build a special kind of company.
Let's enjoy the story together. Happy New Year!