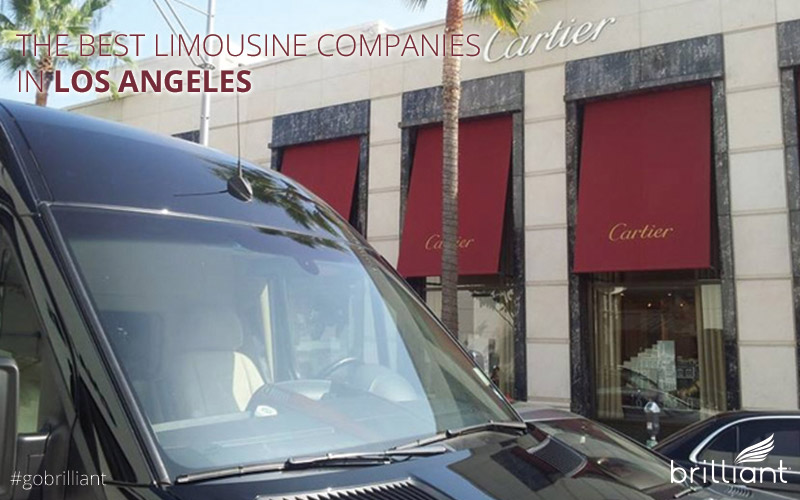 When you need to rent a limousine in Los Angeles for a special occasion, or perhaps a business trip, it can be hard to know where to turn if you don't already have a preferred provider. There are many different limousine companies to choose from, but how do you know which one would be the right one for you?
As a luxury transportation provider, this is a question we get asked frequently; 'What are the best limousine services in Los Angeles?' This is somewhat of a multi-faceted question because the answer really depends. It depends on what you want to do, what type of vehicle or service you are looking for, and what your budget is.
The Best Limo Companies in LA and Orange County
There really isn't a one size fits all model in the transportation field, as as the vehicle options and various needs of clients are simply too diverse. Some companies focus more on group transportation than retail customers. Some may specialize in corporate transportation over weddings and special events. While others focus on stretch limousines or luxury vans. But certainly, there are a couple commonalities that many good carriers share. For one, a good transportation provider will emphasize excellent customer service.
A good company should be responsive to a customer's needs and wishes at all times. This level of attention should really start with the first phone call and carry through a helpful and easy reservation process, all the way through your trip.
Your chauffeur should be helpful, friendly and efficient throughout the entire trip. They should be on-time (if not early), fully informed about the trip and the clients' special requests. They should be accurate and efficient in getting the passenger where he or she needs to go.
These last couple of qualities I would group more under reliability and performance rather than customer service, but all of these things go together in an operational sense. If you're looking for the best limo company for a celebrity, we recently wrote about the four best chauffeur services for celebrities.
Research, But Be Wary Of Internet Reviews of Limo Companies in LA
If you have the time, it is best to do a little research on limo companies in your area to learn more about their specialities. Also, if you have any friends or business associates who may be able to provide a recommendation, it's a good idea to consult with them as well.
While the Internet is an unparalleled source of information, sometimes you have to take the information you find with a grain of salt. There is an inherent bias towards negativity in many of the review sites like Yelp.
The problem is that many customers who have a satisfactory or good experience with a company or service never write about it. They may tell their friends, however, which is why word of mouth is such a powerful organic marketing tool.
People who have a negative experience, or who perhaps experienced an unusual failure, are much more likely to write about it on social media. This makes many companies seem worse than they really are.
I can tell you from experience that there isn't a limousine company in the world that hasn't been late to a pick up or blown a job through incomplete information or perhaps unfortunate circumstances. It happens!
A mistake can happen to anybody or any company. What's more important is how a company responds to those errors. At Brilliant Transportation, we do our best to make sure every trip goes according to plan and that every customer gets the experience they are looking for. We have an excellent performance record to back that up.
However, we as a company are focused on a narrow segment, so we may not be the best fit for everyone. Our speciality is in offering the custom luxury van transportation using the Mercedes Benz Sprinters to the high-end of the transportation market.
While these vehicles and services are tremendous, it may not be the best fit for a client who only needs one person picked up at the airport. Since we concentrate on the luxury vans, we don't offer any black car service, which is the cheapest chauffeured service from the airport.
Reviews of the Best Los Angeles Limo Companies
At Brilliant, we love serving our clients in the LA areas. However, we still want to offer you a couple of suggestions for other excellent limousine service in Los Angeles in the event we're not the perfect fit for your needs.
Avalon Transportation
This firm, founded almost 20 years ago in Culver City, focused on providing premier chauffeured transportation and quality service. They focus on both the corporate and personal market and will do a great job if you need a single person pick up at the airport or if you need several limousines for your upcoming wedding.
Appropriately, they have a full mix of vehicles, including Lincoln Town Cars, imported luxury sedans, hybrid vehicles, Lincoln Limousines, SUVs, mini-buses and passenger vans.
Empire CLS
Empire CLS is large player in the limousine space, the result of a merger between an East Coast and West Coast company. While providing chauffeured transportation to all comers, especially the corporate world, Empire CLS has also built a thriving business catering to the entertainment elite of Hollywood.
In addition to great cars and great drivers, they offer privacy, luxury, personalization and security.
Music Express
Music Express is another entertainment business veteran. The company has roots in Los Angeles that stretch back to the 60's when the founder started a messenger service for music companies.
They also have a worldwide affiliate network covering 650 cities, and company-owned locations in New York, San Francisco and Washington D.C.
They offer sedans, limos, vans and mini-coaches. They also have a hybrid fleet and soon will offer service in the Tesla electric car.
Exotic VIP Limos
This is a limousine service that I would refer to as a party specialist. They have a lot of unusual and exotic limos that work best for party occasions, including custom stretch limos by Porsche, Corvette, Jaguar and Lexus. They also have SUV stretch limos, like Hummers and Escalades and party buses, including one based on the Mercedes Sprinter platform.
On the high-end of service options, they can arrange charter jet service for you as well as you a selection of armored limousines. They can also help convert your own vehicle into a bulletproof limousine. If you're interested, we also recently wrote about the best limo companies for bachelor parties in LA.
ITS LImo
ITS is another full service limousine company with a large selection of vehicles, including foreign luxury imports and a fleet of clean diesel Mercedes sedans and wagons. They also have vans, mini-coaches and full sized buses.
Equally at home with corporate and personal clients, they focus on reliability and customer service. One of the nice services I like through them is their city tours program, which specialize in unique tours of LA for sightseers, history and cultural buffs, power shoppers.
Finding the Best Limo Company For You
The above is a basic but by no means exhaustive list of the some of the best luxury transportation providers that operate in Los Angeles.
I don't want you to forget about Brilliant Transportation either. While we might not be right for every clients, we are certainly perfect for a great many discerning clients out there seeking the best in premium executive transportation. We have the best and most luxurious fleet of Sprinter vans on the West Coast!
When you need your own luxury liner on wheels, one that can work as mobile office for business or sales meetings on the go, or perhaps a pleasure cruise with your best buds from LA to Las Vegas, give us a chance to show you why we're Brilliant. You can get a quote from us here.