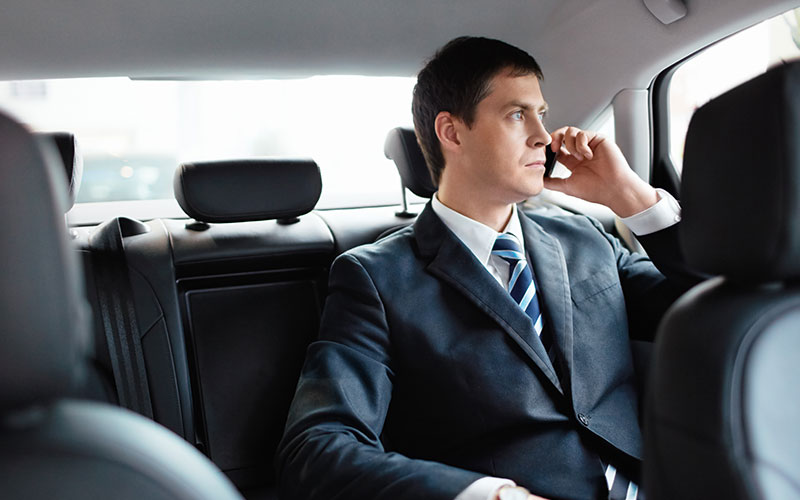 This past weekend, some black car service customers received a rude awakening. The new kid on the luxury transportation block, Uber, raised it's prices by a factor of eight. That's right, the prices were 8 times higher Saturday than normal.
Uber's practice of "surge pricing" annoyed some of their frequent customers, infuriating a few. Those who were taken aback by the sudden, and temporary, price increase took to social media to vent their frustrations. Somewhat surprising was the curt reply from the CEO himself, Travis Kalanick, telling one customer, "everyone pays a higher price during surge pricing, even you."
@ProfJeffJarvis everyone's treated the same with surge pricing .. Even you.. More cars come out, more rides, Fewer ppl stranded /@Uber_NYC

— travis kalanick (@travisk) December 12, 2013
Why Uber Raised Their Prices
Uber claims by increasing prices during times of high demand, there will be more cars available for customers. The reason for this is that Uber doesn't own its fleet; it crowdsources its black car service. In order to have more cars available to its customers during peak times, the increase in price means more 3rd party suppliers will be willing to be available.
Richard Fertig, founder of Brilliant Transportation, mentioned recently in this blog post, industry feelings toward new companies, like Uber. These companies have taken the crowdsourcing movement pioneered by internet companies and applied them to transportation. Doing so has allowed Uber to become a huge success; growing into a world-wide black car service provider without having to build a fleet of its own.
Traditional black car companies are fearful Uber, and its carbon copies, will put them out of business. The days of companies building their own fleet to provide inexpensive "luxury" taxi service are coming to an end. The future for this niche of the transportation industry is crowdsourcing. Companies providing outsourced black car service will have higher profit margins and much lower operating expenses.
.@uber is loved by customers, but charging 4x - 8x in inclement weather is unacceptable. is that one day's margin > customer experience?!?

— Mo Koyfman (@mokoyfman) December 15, 2013
What Crowdsourced Chauffeur Service Means For Customers
The outlook isn't horrible for the inexpensive black car shuttle service. The quality of service will probably remain the same, although companies will struggle to maintain any level of excellence operating through third parties alone. Users of these services will have to get used to surge pricing policies and having periodical unpleasant experiences.
The long-term effect is a further distancing of black car companies from true luxury transportation providers, like Brilliant. Uber,and other black car services will continue to offer a taxi alternative around the globe for people looking for a classier ride at a minimum expense.
What This Means For Brilliant Transportation
As the bar for customer service and product experience is lowered by crowdsourced transportation, premium chauffeur services will continue to enjoy the clientele that values luxury experiences over bargains.
In short, it helps differentiate Brilliant from the rest of chauffeur driven services. There's an immense pleasure in riding in a spacious Sprinter van with custom interiors designed to be luxury mobile living rooms. Having a chauffeur who's first priority is serving you, being more of a 'mobile butler' than a mere driver, provides for a much more lavish experience.
When you book a trip with Brilliant in January, you'll get the same premium experience as you would in October. You're always treated like your our only customer, no matter how high demand is.
For us, success is not determined by having more vehicles available for more short-term rides, or making more money during peak times. Success is determined by every single client having the finest experience every time they step foot inside one of our vehicles.
If you're the kind of person that values luxury experiences, and a company's obsessive desire to provide the best possible service to you, we're ready to hear from you. Experience the difference. Go Brilliant.