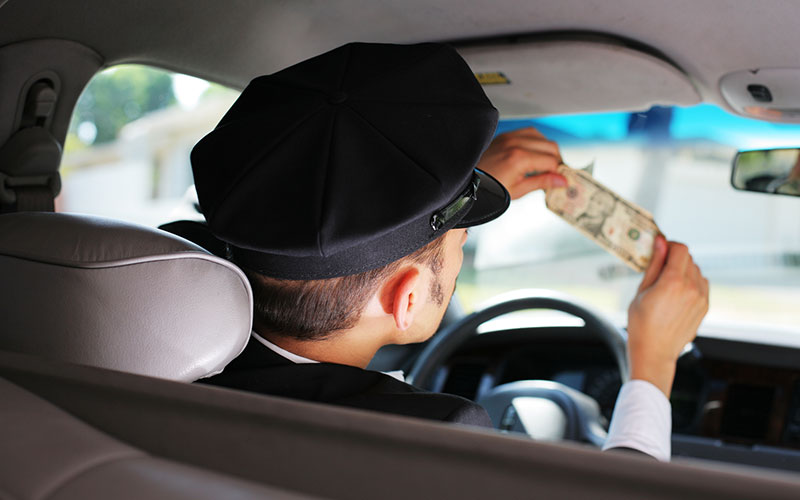 In the executive transportation business we have to deal with many different transportation scenarios, including difficult schedules, types of customers, as well as requests for different types of vehicles. One of the most popular questions we get on a regular basis is whether we have any sedans available for quick trips to or from the airport.
The short answer to that question is no, we don't have sedans in our fleet. And we don't plan to.
We Don't Offer Sedan Service
The reason why is simple: it's not what we do. We are an executive transportation company. We specialize in luxury vans and SUVs. Our company is focused on delivering a superior customer experience, not mere transportation.
For other transportation companies, black sedans form a majority of their business. It's their bread and butter. Because the black sedan, most frequently a Lincoln Town Car, is the most commonly asked for vehicle for car services and limo companies. Sedan service is cheap, easy to run, and covers most basic transportation needs.
Black sedans are a dime a dozen. Most transportation companies carry those vehicles. Sedan service is more like taxi service than executive transportation. It's a business model that features low-dollar value and short trips across town. Companies must run a large volume of these trips to make a profit. It's certainly challenging to keep a large fleet of sedans on the road, at any one time, and keep them clean and in good order.
For many of these car services, the focus on the bottom line and volume leads to many problems for the customer. For example, maintenance is often skipped or postponed due to reduced operating margins and the desire to squeeze every bit of utility out of each vehicle. Cleanliness is often sacrificed to keep the vehicles on the road as much as possible, sometimes 23 hours a day, leaving no time to do sufficient detailing. And with a lot of these companies, gratuity is built into the price, resulting in chauffeurs that don't care if they're delivering superior customer service or not.
We Focus on Superior Service and Luxury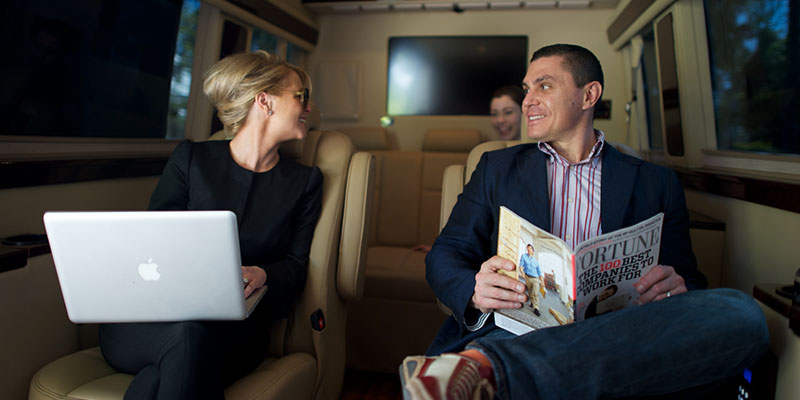 At Brilliant Transportation, we want to be different. More exclusive. We're founded on a unique business model, for a variety of reasons. Our founder, Richard Fertig, wanted to focus on creating an upscale, custom experience for our clients. We're focused on being a transportation specialist.
We specialize in larger, more luxurious vehicles, and superior luxury experiences; adding more value for the client. Our trips tend to be longer distances and involve a larger degree of customization, with greater needs for coordination.
We are not an on-call service like a taxi company or a black sedan company. We specialize in individualized luxury charters. We generally require a minimum of 3 hours preparation time to fulfill a trip request. Most of that time in booking a last minute charter is involved in contacting an available driver and giving them enough time to get to the garage to pick up the van.
These factors play into our customer service strengths. We practice a fanatical attention to detail and cater to an exclusive clientele in the fashion they are accustomed. Whether that be first class service on a private jet, or at a 5-star hotel, we operate at that level.
Every time you book a trip with us, we have a dedicated vehicle and driver assigned to you from the start. It's easier to plan trips in this manner and it's how we can ensure that each client gets the individualized attention their trip requires.
So no, we don't have sedans in our fleet. But if you're looking a for an out of the ordinary customer experience, what we call a "Brilliant" experience, we would be happy to introduce you to our fleet of customized, luxury Mercedes Sprinter vans.
We are standing by to plan your next private motoring experience! Get a free quote today.
---